China's Communist Party Detained Christian Camp Leaders, Accused Them of Brainwashing Children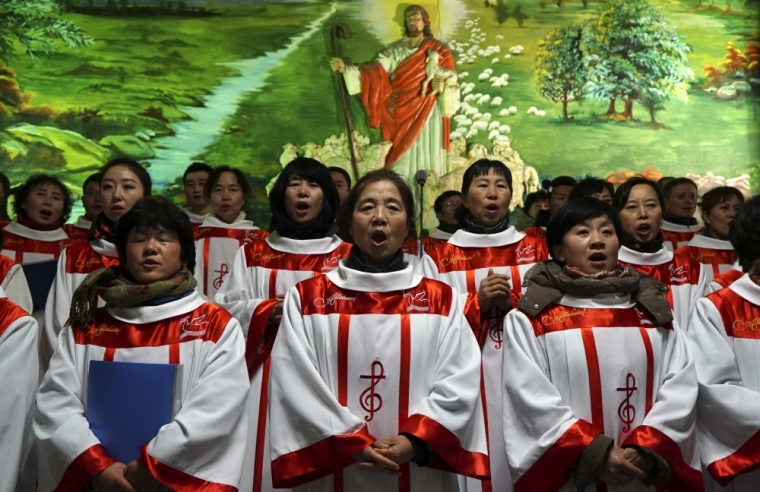 The Communist Party in China, which is leading a crackdown on Christians, detained two female Christian summer camp leaders in the northwestern Xinjiang Uyghur Autonomous Region last month and accused them of trying to brainwash children.
China Aid reports that Zhou Yanhua and Gao Ming, both members of Yining County Church, were held by authorities for 10 and 15 days, respectively, following their arrest on Aug. 4. The two women were detained by police as they were preparing to drive a group of children to a summer camp.
"Both women were accused of indoctrinating minors with superstitious beliefs. Chinese law forbids religious teaching to anyone under the age of 18, believing matters of faith to be dangerous brainwashing from which children must be protected," the report from the persecution watchdog group explained.
"Christian parents and church leaders can face disciplinary action from officials for involving their children in any Christian activities."
The parents of the children were also told that the students could be barred from higher grade levels if they participate in Christian camps.
Government authorities have made such threats to students on a number of occasions, with Christian parents told that if they bring their children to underground churches, the children would not be allowed to take the college entrance exam or be admitted into the army.
The Communist Party has been seeking to stem the rise of Christianity in the country, fearing that Christians far outnumber its members. It has also ordered a nationwide crackdown on churches, in the form of forcefully removing church rooftop crosses by calling them building code violations.
Hundreds of activists, church members and priests have been arrested when protesting against the government crackdown, which has drawn condemnation from groups like China Aid.
"China Aid condemns the actions of authorities against Zhou, Gao, and the children involved in this case, and reports on such events to expose abuses by the Chinese government and promote religious freedom," the group said in its latest report.
A Christian house church leader and his wife, who were buried alive while protesting the government-ordered demolition of their church, made headline news back in April.
The couple stepped in front of a bulldozing crew to try and stop the destruction of their church, but were shoved into a pit with the bulldozer covering their bodies with soil. The husband managed to dig his way free, but his wife suffocated before she could be rescued.
"This case is a serious violation of the rights to life, religious freedom and rule of law. The Chinese authorities should immediately hold those murderers accountable and take concrete measures to protect the religious freedom of this house church's members," China Aid President Bob Fu said at the time.