Chinese Family Discovers Pet Dog Is Actually a Black Bear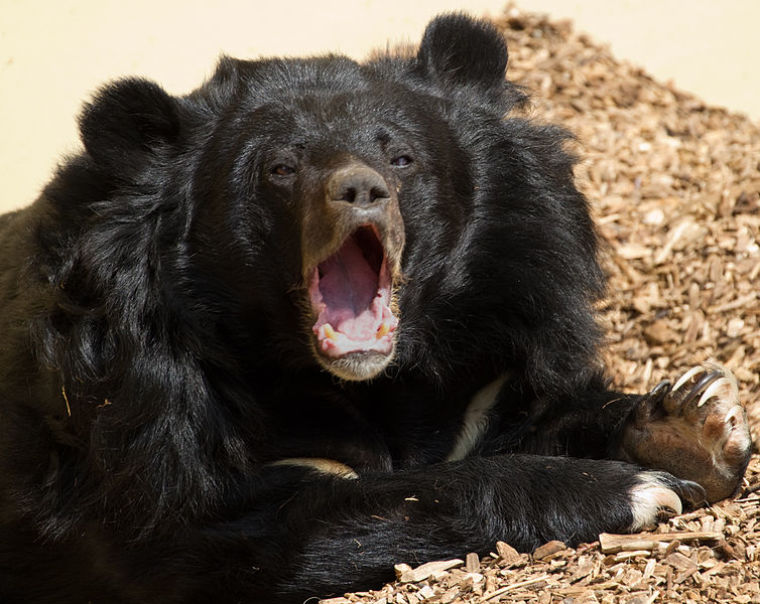 Two years after bringing in what they believed to be a Tibetan mastiff dog, a family in China has learned that their pet was actually something else entirely.
In an interview, Su Yun, a citizen of Kunming in the Yunnan province of China, recalled getting what she thought was a puppy from vacation a couple of years ago.
Her family immediately welcomed their new furry friend home but noticed that their new pet eats a little too much for a dog, wolfing down a box of fruit and two buckets of noodles every day.
They did not think too much of this and brushed it off as a ridiculously massive appetite. They made the realization that the dog was actually a black bear when it reached 250 pounds and started walking around on its hind legs.
"The more he grew, the more like a bear he looked," Yun said, adding "I am a little scared of bears." Because of this, the family transferred the bear to the Yunnan Wildlife Rescue Center, which identified the animal as an endangered Asiatic Black Bear.
The population size of the animal has been rapidly decreasing due to widespread hunting. As per World Wide Fund for Nature or WWF, which is making efforts to protect the endangered species, the Asiatic Black Bear is often hunted for body parts, specifically the gallbladder, paws and, skin. Their dried bile is believed to have healing properties and is therefore used in Chinese medicine.
The Yunnan Wildlife Rescue Center said that the animal was facing this very danger and would have been sold for a lot of money in the black market. Also contributing to the decline of its population is the loss of habitat due to logging and expansion of human settlements and roads.
Also referred to as the Himalayan Black Bear or the Tibetan Black Bear, the Asiatic Black Bear is distinguished by its whitish V-shaped marking on their chest, which inspired some regions to refer to the animal as "Moon Bear."
Asiatic Black Bears are actually largely nocturnal animals, which means that they spend most of the day sleeping and come out at night to forage for food.
This is not the first time that someone in China mistook another animal for a dog. Just a few days ago, a woman thought she has been caring for a Japanese Spitz puppy that turned out to be a fox, which happens to look so much like the said breed.
She bought her fluffy companion from a pet shop last year for $190, but she only recently discovered that it is actually a fox when she noticed that it doesn't bark and never touched its dog food. The owner made the difficult decision to give the fox over to the zoo where it will receive the correct diet and care.
In another case from last March, a man from Yunnan also unknowingly took home a bear believing that it was a stray dog that was lost in the forest. He kept the animal in a cage.