Chinese police raid children's Bible class, shut down underground megachurch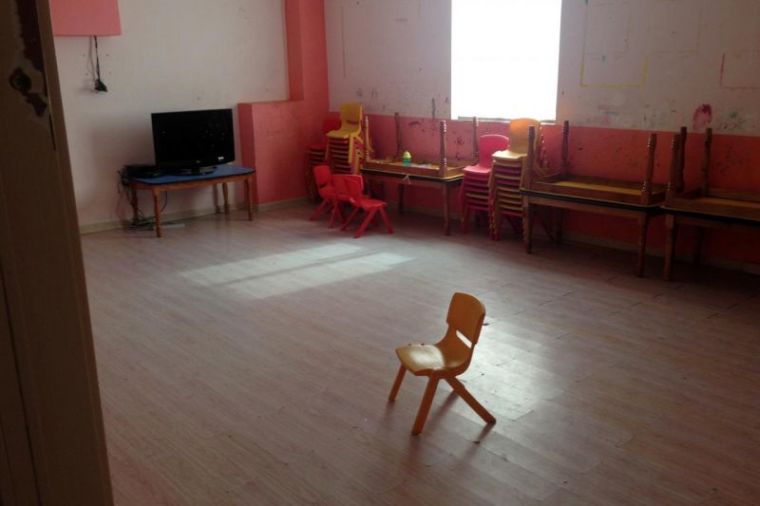 Chinese Communist authorities reportedly raided a children's Bible class Saturday morning, shutting down a large underground church and confiscating 4,000 books.
The latest raid, according to South China Morning Post, happened at Rongguili Church in Guangzhou, which became the third prominent Protestant unregistered church to be closed by officials this season.
Over 60 officers stormed the class, investigating the church until the evening and confiscating church property, including 4,000 books.
A Rongguili church member, who wasn't named, shared what happened when police came: "They read out law enforcement notices declaring our venue was an illegal gathering [that had engaged in] illegal publishing and illegal fundraising and confiscated all Bibles."
Officers recorded the identity of the worshipers, including the children, and took their phones.
"They then verified our identities again and warned us not to return [to the church] before letting us go," the person said.
The only arrest in this case was of a parent who attempted to photograph the scene.
Rongguili Church was set up in 1978 and attracts 5,000 worshipers every week, standing as one of China's leading underground churches.
The Yuexiu district ethnic and religious affairs bureau announced that since all activities at Rongguili Church have been suspended, believers should look to worship at the 15 other registered Protestant churches in Guangzhou.
Just last week in another major raid, 100 Christians, including Pastor Wang Yi and his wife, Jiang Rong, were detained at Early Rain Covenant Church in Chengdu.
After the raid, the church released a letter claiming that three believers were tortured by police while in custody.
Bob Fu, founder and president of persecution watchdog ChinaAid, condemned what he called "a major escalation of religious persecution in China."
"Ironically this largest scale of arrests and clamp down on the international Human Rights Day shows Xi's regime deliberately making itself the enemy of universal values, such as religious freedom for all," Fu said at the time.
"ChinaAid calls upon the international community to condemn these arbitrary arrests of innocent religious believers and urges the Chinese regime for their immediate release."
Early Rain Covenant Church also reported that its Bible classes were shut down by Communist Party authorities.
The Legal Learning Center in Xinjin County, an affiliate of the church, said that it has been targeted since Dec. 9.
"More than 50 students from the seminary and humanities college have been detained at the Legal Learning Center in Xinjin County and will be deported to their hometowns," ChinaAid reported. "Pastors, elders, and deacons were seized, the four dorms of the college were broken into, and all students living there were forcibly taken away without any legal papers and or excuses."
The raids have drawn international attention and many are calling for prayer amid the crackdown on believers. Ben Sasse, the junior senator from Nebraska, urged on Twitter: "Christians, please pray for Pastor Wang Yi and the persecuted church in China."