Chinese President Xi's Plan to Stay in Power, Remove Term Limits Bad News for Persecuted Christians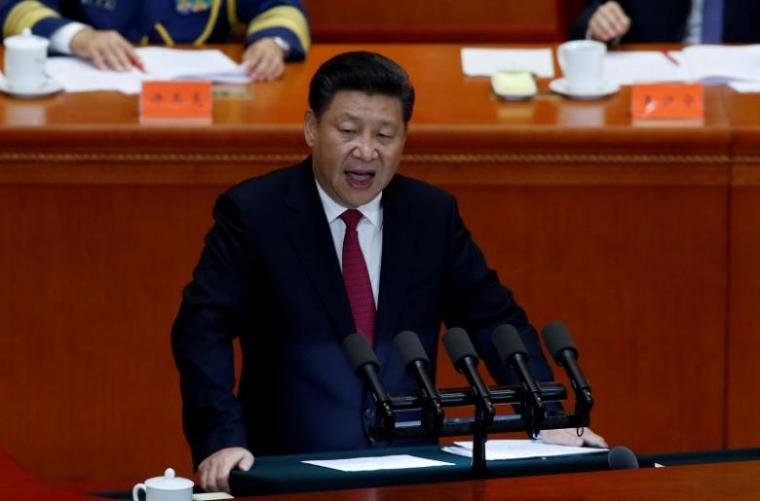 Christians in China are preparing for the persecution they suffer to continue as the Communist Party there has proposed removing presidential term limits, paving the way for Xi Jinping to stay on in power indefinitely.
The Chinese government announced on Sunday that the party will remove the provision that the president and vice president "shall serve no more than two consecutive terms" from the country's constitution.
As a consequence, Xi will be able to stay as China's head of state indefinitely, CNN noted. The decision follows up on previous moves last year, where the party enshrined his name and ideology into its constitution, elevating him to the level of Chairman Mao Zedong, the founder of the People's Republic of China.
Watchdog groups, such as International Christian Concern, warned that persecution of believers is "likely to continue" in the wake of Xi's intent to stay in power beyond 2022.
"Xi's first term was marked by a crackdown on religious groups with new regulations and restrictions," the watchdog group noted.
UCAnews, an independent Catholic news source in Asia, also shared the fears of analysts that the crackdown against religious minorities will not get any better.
"Xi has shown himself to be a muscular leader who will move and shake things up to grab more power for himself," said Maya Wang, a senior researcher with Human Rights Watch.
"The consequences for ordinary Chinese people will be bleak — we all remember how, under Mao times, strongman-rule brought unchecked powers and massive suffering for ordinary people."
Kevin Carrico, a China expert who lectures at Australia's Macquarie University, added that the "implications for human rights in China are dire."
"We have seen continual deterioration in an already horrendous human rights situation under Xi," he added.
Christians in several provinces have suffered heavily under Xi's leadership, with hundreds of pastors, Christian and human rights activists arrested, and thousands of church rooftop crosses forcefully taken down.
Christians shared their growing fears in January, after Communist authorities demolished an evangelical megachurch in the northern Shanxi province, which was owned by the believers who worshiped there.
A video shared online captured the moment explosives destroyed the $2.6 million Golden Lampstand Church in Linfen, with a demolition crew breaking up what remained of the building afterwords.
"The repeated persecution of Golden Lampstand Church demonstrates that the Chinese government has no respect for religious freedom or human rights," said ChinaAid President and founder Bob Fu.
"ChinaAid calls on the international community to openly condemn the bombing of this church building and urge the Chinese government to fairly compensate the Christians who paid for it and immediately cease these alarming demolitions of churches."
Fu told The Christian Post back in October, following the 19th National Party Congress of the Communist Party, that the government continues to seek "total control over all areas of life" of all citizens.
Fu urged the United States government to be wary of economic deals or trade with the Chinese government, stating that religious freedom for all "is not only an American value, but a universal value."