Chip and Joanna Gaines Do What They Were Criticized for: They Go to Church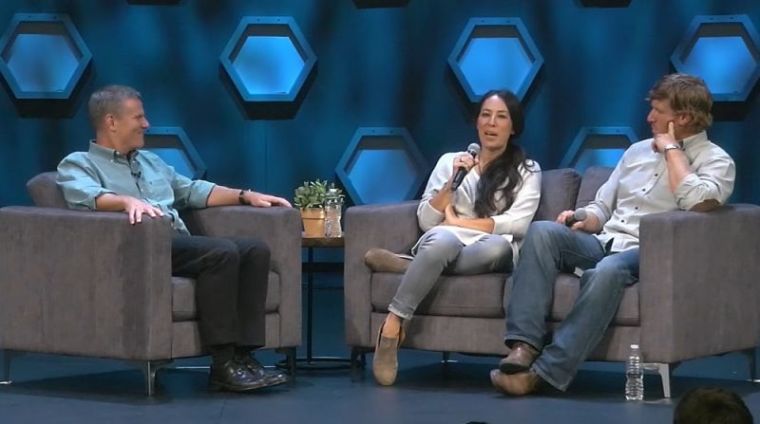 HGTV stars Chip and Joanna Gaines attended church Sunday and announced it on social media in an apparent response to Buzzfeed's article that criticized them for being members of a church whose pastor believes in traditional Christian teachings that "homosexuality is a sin."
"In times of trouble.. you'll find the gaines family at church," Chip Gaines tweeted on Sunday morning, days after the celebrity couple were lambasted by Buzzfeed and Cosmopolitan magazine for attending Antioch Community Church in Waco, Texas, where Pastor Jimmy Seibert has preached that the practice of homosexuality is a sin, and urged Christians not to adopt the Supreme Court's redefinition of marriage after its July 2015 ruling that same-sex marriage is legal nationwide.
The Gaines are stars of HGTV's No. 1 series "Fixer Upper."
In an interview with columnist Todd Starnes on Thursday, Seibert responded to the criticism.
"We are not only not anti-gay, but we are pro-helping people in their journey to find out who God is and who He has made them to be," Seibert said. "Our definition is not the definition we made up. It's straight from the Scripture. One man, one woman for life. That's how God created us. That's what He has for us."
Cosmopolitan called the Gaines' church attendance a "startling revelation that has left many wondering where Chip and Jo stand." And Buzzfeed reported that while the Gaines have a wide variety of fans, "in the absence of a response from them or their representatives, it's worth looking at the severe, unmoving position Seibert and Antioch take on same-sex marriage."
HGTV also issued a statement in response to the Buzzfeed piece. "We don't discriminate against members of the LGBT community in any of our shows," the statement read, according to Variety. "HGTV is proud to have a crystal clear, consistent record of including people from all walks of life in its series."
In 2014, when twin brothers David and Jason Benham were in the middle of filming an HGTV house-flipping television series of their own, they were told it would be cancelled in light of their past public expression of Christian beliefs on homosexuality, abortion and no-fault divorce.
David Benham responded to the Gaines' issue in an interview with The Christian Post last week. He said the attack on the couple is "a typical example of the thought-mafia on another witch hunt searching to devour anyone who would disagree with their thoughts on human sexuality or on marriage."
"The first phone call that Jason and I took after we got fired by HGTV was from Chip Gaines who told us that he was sick and tired of watching what was happening to his country and how people are just sitting back and doing nothing," Benham recalled. "The Gaines are like millions of other Americans. They are not anti anything. They're pro-Jesus and they're pro-Bible because they know what God's best is for human flourishing."