Chip and Joanna Gaines' 'Fixer Upper' Officially Ending: 'We Need to Catch Our Breath'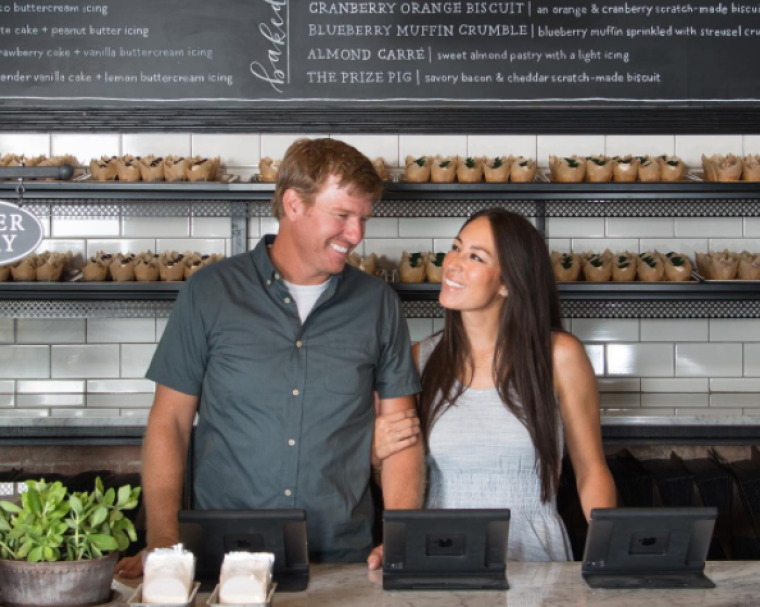 Chip and Joanna Gaines are officially ending their Emmy-nominated HGTV show "Fixer Upper."
After five seasons, the married couple from Waco, Texas, who helps remodel people's homes took to their Magnolia blog to announce the big news.
"It is with both sadness and expectation that we share the news that season 5 of 'Fixer Upper' will be our last. While we are confident that this is the right choice for us, it has for sure not been an easy one to come to terms with," the blog entry signed by "Chip and Jo" reads. "Our family has grown up alongside yours, and we have felt you rooting us on from the other side of the screen. How bittersweet to say goodbye to the very thing that introduced us all in the first place."
While the couple calls the show an amazing adventure, they hinted about needing to rest with all of their entrepreneurial efforts, which includes a lifestyle brand partnership with Target stores.
"This has been an amazing adventure! We have poured our blood, sweat and tears into this show," the blog states. "We would be foolish to think we can go and go and fire on all cylinders and never stop to pause. Our family is healthy and our marriage has honestly never been stronger."
Months after rumors swirled about Joanna quitting the show to start a skincare line, the pair revealed that the next chapter in their lives would include some much needed rest.
"This has nothing to do with a fraudulent skincare line or anything else you'll inevitably read. This is just us recognizing that we need to catch our breath for a moment," they wrote. "Our plan is to take this time to shore up and strengthen the spots that are weak, rest the places that are tired and give lots of love and attention to both our family and our businesses."
Fans of the show may not be able to see the couple renovating homes in Waco but they insisted that they were not going to stop remodeling homes. Although it seems the Gaines may not be entirely sure about the next phase in their careers after "Fixer Upper" ends, they promised to keep in touch with their fans.
"Who knows what the future holds, but we're excited for whatever is around the bend and in the meantime, we will definitely be staying in touch. We will forever be thankful for HGTV and this opportunity of a lifetime," they wrote before addressing fans. "..Thank you for sharing life with us and for the continued support..Thank you for caring about these homes and these families and the things that we care so much about."
In November, fans will be able to witness the launch of the Gaines' Hearth & Hand with Magnolia line at Target. Chip explained how monumental the line was for both their brand and Target.
"Just as we've never created an exclusive line of product for a retailer before, Target has never done anything like this before either. Let me try to give you a visual: it's like a little shop inside of Target," Chip wrote on their Magnolia blog earlier this month. "There's no other way to say it, this stuff is gorgeous. It has been really fun to watch Jo rock and roll with Target's top-notch design team."