Chip Andrus, 'Willie Nelson of PCUSA,' Dies of Cancer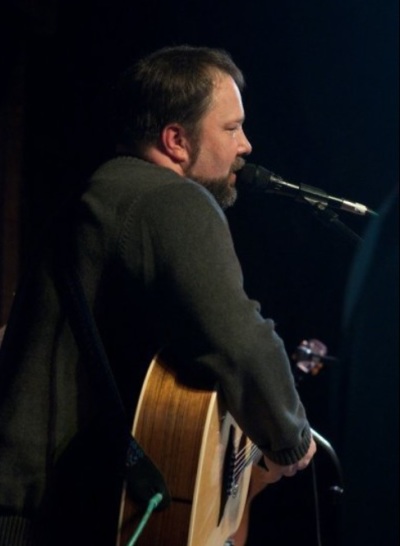 The Rev. Chip Andrus, the Presbyterian Church USA clergyman known among other things for his musical contributions to General Assembly meetings, has died following a lengthy battle with cancer.
South Salem Presbyterian Church in New York, where Andrus served as pastor since 2011, announced his death on their Facebook page on Sunday.
"A devoted Presbyterian scholar, he made our church a welcoming center of the community for those of all faiths," the church said.
A professional musician originally from Arkansas, Andrus has had several songs released over the years and has performed nationwide and internationally.
A statement from the PCUSA's Office of the General Assembly released Monday noted that some in the denomination knew him as the "Willie Nelson of the Presbyterian Church (U.S.A.)."
"In the early 2000s, Andrus served in the PCUSA's Office of Theology and Worship in Louisville, Ky., and often performed with a group of musicians under the name Soul Highway. He played with a core group of five people at General Assembly gatherings," the OGA added.
"Andrus was pastor of South Salem Presbyterian Church north of New York City. He also led session meetings at the Horse and Hound, a tavern across the street from the church where he and a few musicians would host regular gigs."
Andrus earned his Doctor of Ministry degree from the Louisville Presbyterian Theological Seminary in Louisville, Kentucky, and later taught at that seminary and the Iowa-based University of Dubuque Theological Seminary.
In addition to musical contributions to the denomination, Andrus also oversaw initiatives with youths at the Presbyterian-centered Leadership and Vocation Mission Work Plan and was a coordinator and co-editor of the African-American Liturgical Resource project, which sought to explain the history and heritage of African-American Protestantism.
Andrus battled cancer for several years, surviving a reported 20 brain tumors. Last November, after being in remission for eight years, he was diagnosed with metastatic melanoma.
"When I finally told the church and the wider community [about the diagnosis], it was amazing to experience the outpouring of support," said Andrus in June, as quoted by PCUSA's General Assembly News.
"People have rallied around. And God is powerfully present in that. The love of God is manifest through human beings. That's the story of the Bible. ... I've got cancer. Cancer doesn't have me."