Chip Gaines Leads List of Most Appealing Celebs for Faith-Based Audience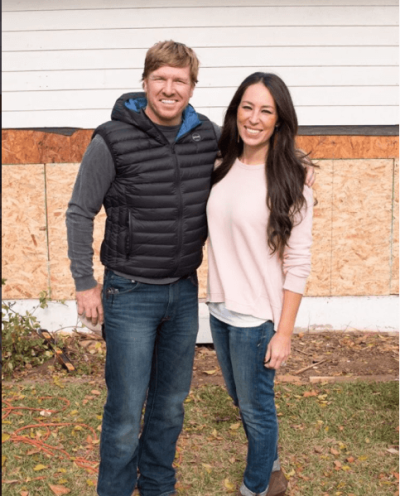 Using E-Score Celebrity, Faith in Fandom found that HGTV's popular home renovation stars Chip and Joanna Gaines are listed among mainstream A-List celebrities who appeal most to the faith-based community, with Chip taking the top spot.
Since the success of Christian films at the box office, with the most recent $16 million debut of "The Shack," studios in Hollywood have been taking a closer look into what consumers in the faith-based community are most interested in. The poll and ranking breaks down which stars are most popular in Christian circles.
In the list of 20 celebrities, Chip took the lead spot with his wife Joanna coming in at No. 8. "Fixer Upper" has been described as giving viewers a glimpse into "everyday Christian living" through the lives and work of the Gaines family. While the show follows the couple's quest to save homes that look hopeless, it's their example of a loving family that is proving to be a true testament to their faith.
"I like Chip and Joanna. They are very personable and focused on their family," one voter was quoted saying.
The entertainment franchise that apparently has a lot of faith-based supporters is "The Fast and the Furious." Three of the lead actors of the film made the top 20 list.
Tyrese Gibson took the No. 2 spot, Dwayne "The Rock" Johnson came in at No. 4, and Jason Statham ranked No. 13. With the latest installment "The Fate of the Furious" hitting theaters this spring, the poll indicates that it is sure to garner support from those also looking to attend religious services on Easter weekend.
Others listed on the poll include U.S. Olympians who comprise 20 percent of the faith-based top 20 appeal list. Five-time Olympic swimming gold medalist Katie Ledecky leads her peers at No. 7. Gymnasts Simone Biles ranked at No. 12, Aly Raisman at No. 14 and Laurie Hernandez at No. 17.
Actors Sean Connery, Betty White, Harrison Ford, Sandra Bullock and Michael J. Fox were also included in the top 20 appeal list. View the full poll HERE.