Chip and Joanna Gaines Help Remodel 81-Y-O Grandmother's Home Hit by Harvey in Houston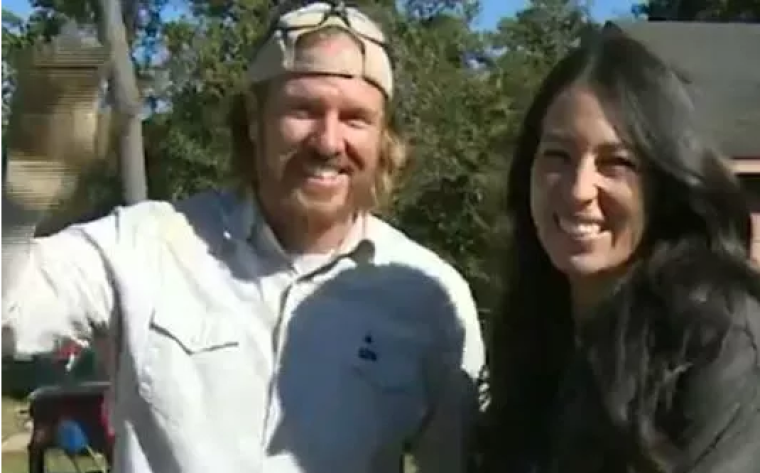 Chip and Joanna Gaines are now lending their "Fixer Upper" home renovation expertise to help families affected by Hurricane Harvey in Houston, Texas.
The couple helped an 81-year-old grandmother in Houston whose house was badly damaged by the costliest natural disaster in United States history. USA Today reported that the woman, named Doris, was trapped in her home for three days as flood waters rose up to 2 feet high. Paralyzed by fear for all those days, Doris was eventually rescued when her grandchildren took to social media to ask friends in the area to find out if she was alright.
Renovations of Doris' home have been underway for some time and now fellow Texans Chip and Joanna arrived in Houston on Sunday to help. The Gaineses partnered with an organization called Rebuilding Together Houston and ExxonMobil which led them to help in the relief efforts for those impacted by Harvey.
"Full speed ahead. Man, we pulled into town and these boys said, 'Hey, let's go to work,'" Chip told KHOU11 reporter Melissa Correa. "I said, 'Great you're speaking my language.' Now, Jo on the other hand, she got her nails done this morning."
Thanks Chip, Joanna Gaines for giving #HOU LOVE! They're here remodeling the home of an 81-year-old #Harvey Victim! #khou11@astros pic.twitter.com/J98PNLCYYE

— Melissa Correa (@MCorreaKHOU) October 29, 2017
Chip and Joanna announced last month that "Fixer Upper" will be ending after five seasons.
"Nobody knows when you get into something like this! When we got into this, because I'm an idiot, I thought this was a get rich quick scheme, so I was like sweet! I thought I could work eight hours a month, but unfortunately, it's not quite that easy," Chip told NBC's "Today" host Savannah Guthrie. "The emotion and the amount of energy it takes to pull something like this together, I can't speak on anybody else's behalf, but for Jo and I, every day we showed up to work, we wanted to be the real deal."
They also responded to rumors that they were ending their successful remodeling series due to marital problems. The parents of four said that was absolutely false and they were better than ever.
Follow Jeannie Law on Twitter:
@jlawcp