Chris Christie: 'I Am Not a Bully'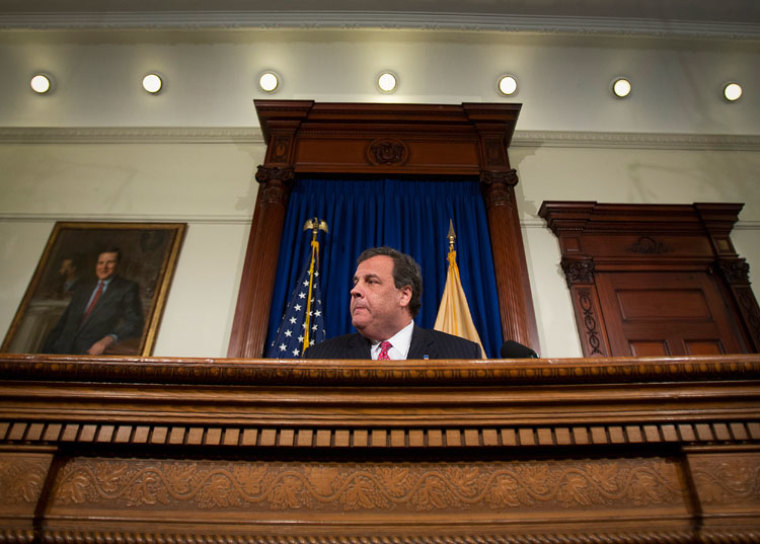 New Jersey Governor Chris Christie denied any knowledge of the politically-motivated closure of the George Washington Bridge during his re-election campaign last year, in a press conference Thursday morning.
"Ultimately, I am responsible for what happens under my watch, the good and the bad," Christie admitted. "All I can do is apologize for the conduct of people who worked for me — I can't reverse time, but if I could, I would." He described himself as "heartbroken" by the lies of his staff and "humiliated."
The governor was referring to a scandal in September, where staff he appointed decided to close down the George Washington Bridge, which connects part of New York City to the city of Fort Lee, New Jersey. While allegations and rumors run back weeks, emails surfaced Wednesday confirming that officials in Christie's employ made the decision, allegedly to punish Fort Lee's Democratic mayor, Mark Sokolich, for refusing to endorse the governor for his 2013 re-election.
"Time for some traffic problems in Fort Lee," Deputy Chief of Staff Bridget Anne Kelly emailed to David Wildstein, Port Authority director of interstate capital projects. "Got it," Wildstein replied. A further text exchange among Christie aides revealed the political motivation. "Is it wrong that I am smiling?" one aide asked. "No," another replied.
When the aide expressed a split second of regret – "I feel badly about the kids" – the other shot back "They are the children of Buono voters." Barbara Buono ran against Christie as the Democratic candidate for New Jersey governor.
Local officials said the gridlock delayed ambulances responding to four calls, one of which involved an unconscious 91-year-old woman who later died, The New York Daily News reported.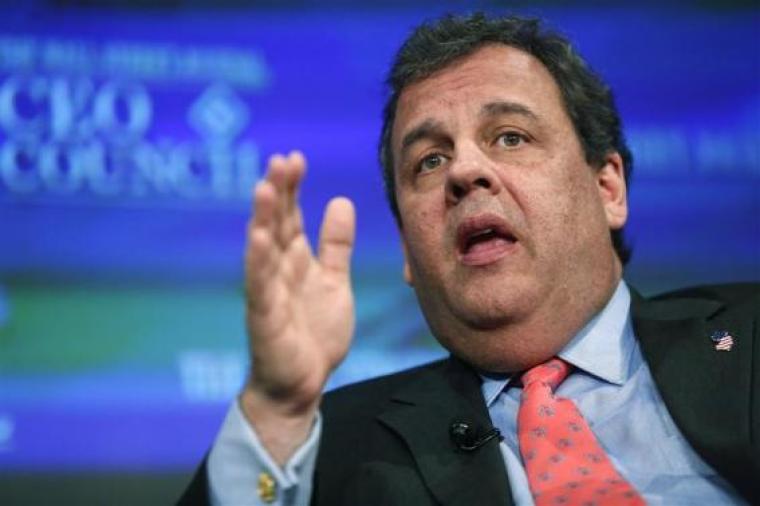 Action
"My obligation as the chief executive of this state is to act," Christie declared on Thursday. In his press conference, he announced the dismissal of Bridget Kelly and that of his former campaign manager, Bill Stepien. "You cannot have someone at the top of your political operation who you do not have confidence in," the governor explained, reporting that Stepien had lied to him about the event. He also asked Stepien to withdraw his consultancy with the Republican Governors Association (RGA).
"The buck stops at my desk," Christie announced, "and I've acted as quickly as I could responsibly." He narrated his very quick reaction to the news — "I found out about this at 10 minutes to 9:00 yesterday morning. By 9:00 this morning, Bridget Kelly was terminated. By 7:00 p.m. last night, Bill Stepien was told to leave the organization and leave the RGA."
Christie promised that he would travel to Fort Lee to apologize to Mayor Sokolich in person immediately after the press conference.
The governor also announced a series of one-on-one meetings with the remaining members of his senior staff "to determine if there's any other information that I do not know and need to know I order to take appropriate action." He began these meetings yesterday, but has not concluded them yet.
Christie's Story
"I was blindsided yesterday morning," Christie said, explaining how he discovered the scandal and the lies his officials told him to cover it up. "I was done with my workout yesterday morning and got a call from my communications director at about 8:50, 8:55, informing me of this story that had just broken on the Bergen Record website."
While he kept to this version of the story in his remarks, Christie made comments which potentially contradict it in answering reporters' questions. "I haven't had a lot of sleep the last two nights, and I've been doing a lot of soul-searching," the governor announced. If he only learned about the scandal yesterday morning, why say "the last two nights?" Answering another question, Christie said "if you're asking me over the last 48 hours or last 36 hours I've done some soul-searching, you bet I have. According to his previous story, he only learned about the scandal 26 hours ago.
These contradictions may just be a result of Christie's late night, or his intense sadness. "I'm sad — that's the predominant emotion I feel right now — sadness that I was betrayed by a member of my staff, sadness that I had people who I entrusted with important jobs who acted completely inappropriately," the governor declared.
Christie also pushed back against the perception that he is a bully: "I am who I am, but I am not a bully."
Never Heard of Sokolich
In responding to allegations that he himself orchestrated the bridge closure as retribution against Democrat mayor Mark Sokolich, Christie said he had never even heard of the mayor until the scandal broke Wednesday. "I never heard the Fort Lee mayor's name, Mark Sokolich, his name, until all this stuff happened."
Christie acknowledged that he sought out many endorsements from Democrats during his 2013 re-election campaign — "we received about 60 at the end of the day…We pursued hundreds." — but denied even reaching out to Sokolich. The governor even referred to the Fort Lee mayor's appearance on CNN Wednesday, saying Sokolich "doesn't recall ever being asked for his endorsement."
Presidential Ambitions
Many news sites have reported that the George Washington Bridge scandal has torpedoed Christie's 2016 presidential hopes. The New York Daily News called the scandal "Christie's Waterloo," a "deeply damning window on the governor's administration." Nevertheless, the paper also reported that it will not entirely derail his White House ambitions.
In his apology speech, Christie explicitly denied these ambitions, arguing that it was far too early to consider a 2016 run. "I haven't even been sworn in for my second term yet," the governor pointed out. "I am not preoccupied with that job; I'm preoccupied with this one. And as you can tell, I have plenty to do, so it's not like I got some spare time to spend."