Chris Conlee Resigns From Highpoint Church After Andy Savage Scandal; Sex Abuse Victim Rejoices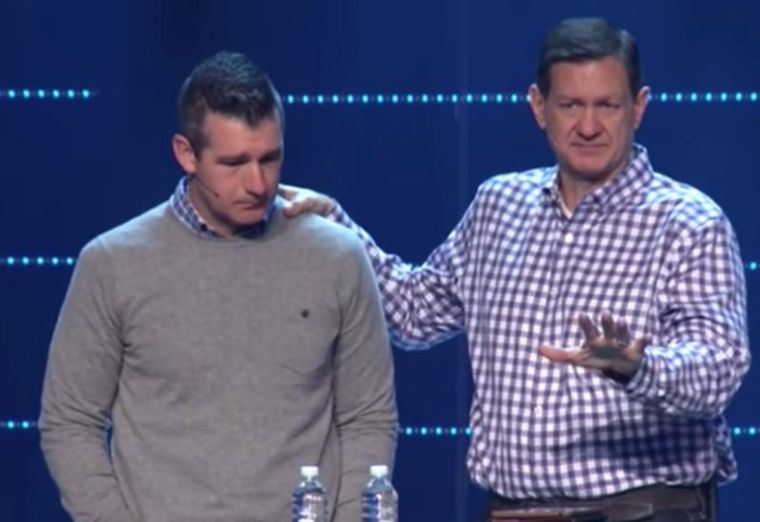 Highpoint Church, whose teaching pastor Andy Savage resigned over past sexual abuse, announced on Wednesday that its lead pastor, Chris Conlee, has also resigned.
In a joint statement sent to members Wednesday, Conlee and the trustees said his resignation from the Memphis, Tennessee, church will help them move forward in a fresh direction and attract better candidates for the pastor role.
"The Trustees and Chris have mutually agreed that the time is now right for Chris to pass the baton. This will enable us to recalibrate our search for a new Teaching Pastor into the search for a Senior Pastor. By creating this new role, we will be able to attract a stronger pool of candidates to lead the next phase of Highpoint's ministry. To enable this, Chris will resign from Highpoint Church and pursue God's heart for the expansion of his ministry as a visionary leader."
Conlee is expected to personally address the church he has led for the last 16 years on Sunday.
Controversy at Highpoint began when Jules Woodson told The Wartburg Watch in January that Savage, while he was her youth pastor 20 years ago, coerced her into performing oral sex on him on a dark Texas dirt road. Savage previously stated that he believed the sex between him and the teenage Woodson was consensual. But after an investigation that led to his resignation in March, the church admitted they handled the situation poorly. 
Conlee expressed unwavering support for Savage during the investigation, and defended him against critics, expressing "total confidence in the redemptive process Andy went through" following the assault. 
In response to Conlee's resignation, Woodson said she was overwhelmed.
"It's overwhelming and I promise you these are actually good tears," she said as she wept through an interview with Local Memphis. "I definitely think this is the high point of my birthday. I feel it is absolutely the right decision for Chris Conlee to resign from ministry."
At the conclusion of its investigation of Savage, the church said in March, "Highpoint leadership has come to recognize that it was defensive rather than empathetic in its initial reaction to Ms. Jules Woodson's communication concerning the abuse she experienced, and humbly commits to develop a deeper understanding of an appropriate, more compassionate response to victims of abuse."
Savage explained that he had come to a better understanding of the trauma he caused Woodson and noted that he had offered to resign earlier but Conlee advised him against it because of the church's message of forgiveness and the belief in reform.
"I cannot speak for him. I can speak about him. Chris [Conlee] and the leadership at our church believe what we have said since we started the church. We believe in a perfect place for imperfect people. We believe that ... all of our greatest sins and failures can be overcome and we can change. And we can turn the places that we have hurt the most into ways that help people," Savage said.
Reacting to the news Wednesday, long-time Highpoint Church member Drew O'Brien told News Channel 3 that despite Conlee's resignation, he believes the church will still thrive without him.
"I would say the majority of the core group of members who have been going here since the beginning have sustained the church through each season, are hopeful for the future," O'Brien said.
Julia Dahl, a founding member, called Conlee's resignation a "relief."
"It's a relief that Pastor Conlee resigned his position at Highpoint Church, and it allows Highpoint a new beginning after a difficult period of time," she said.
"In his own words from the pulpit in January, Chris Conlee disclosed he had known about Andy Savage's conduct prior to inviting Andy to co-found or lead in Highpoint Church," she added. "With that knowledge, Chris elected to do nothing to protect that victim of sexual assault."