Chris Hill Starts Preaching Again; TD Jakes' Son-in-Law, Daughter Take Over Potter's House of Denver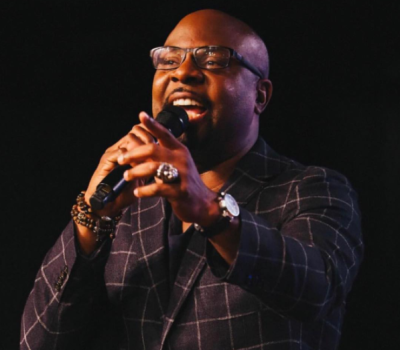 Just three months after resigning as senior pastor of The Potter's House Church of Denver over an alleged adultery scandal and a week after mentor Bishop T. D. Jakes of Potter's House of Dallas blessed his return to ministry, Pastor Chris Hill officially rejoined the preaching circuit Sunday in Durham, North Carolina.
Preaching under the theme "How to Recover All" at World Overcomers Christian Church, led by Pastor Andy Thompson, Hill is shown in a recording telling the congregation that the first step to do that (recover all) is "you have to learn how to ignore your haters."
"You have to learn how to walk into the job where you know they hate you and say 'good morning. How are you today? Praise the Lord anyhow,'" he said.
Hill resigned as The Potter's House of Denver's senior pastor in late April, after his wife of more than 20 years, Joy, alleged in a mass text message to church members that she was able to verify that her husband carried on an affair with their young goddaughter, Shirnae McFarlane, whose wedding Hill also officiated on September 26, 2014.
Two Sundays ago, however, Bishop Jakes laid hands on him and declared restoration.
"God said that if we confess our sins, that He is faithful and just to cleanse us from ... all unrighteousness. I just believe that this is what the grace of God is for," Jakes said in a video clip from T.D. Jakes Ministries.
After getting blessed by T.D. Jakes, Hill said in a statement he shared on Instagram that he had been getting help with his struggles and Jakes noted that he was working on his relationship with his wife.
"Only my faith in God has sustained me through these challenging days. I've gone through a lot of soul searching, professional counseling as well as spiritual guidance from my covering. After many months of intense work, I feel like I'm ready to consider a few of the doors God is opening for me to begin to minister, help others and provide for my family. I solicit your prayers as I intend to be selective, accountable and gradual so I don't over extend myself! I believe that God isn't finished with me! Thank you to all who have expressed their interest in helping me on what I'm calling 'The Road to Recovery!' #grateful #restoretheroar," he wrote.
Reflecting on his comeback Monday, Hill noted on Instagram: "I'm so thankful to God for my Friend @pastorandywocc and the great @worldovercomers church family for hosting me yesterday. They were the first stop on my 'Road to Recovery' national/international tour and God really helped us. It was really Glorious. What a great Church! What a Great Pastor! What a great day. #grateful #restoretheroar#northcarolina"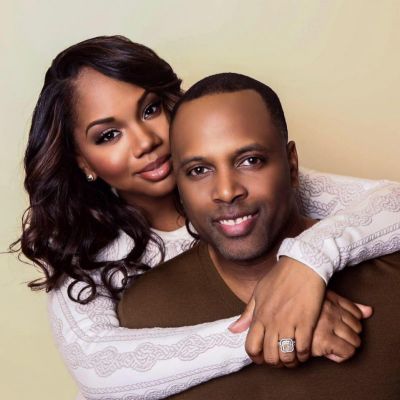 The Potter's House Church of Denver also announced on Sunday that founding pastor of the One Church LA, Touré Roberts, and his wife Sarah, who is Jakes' daughter, had succeeded Hill as the new senior pastors of the 5,000-member congregation.
"This is a tremendous church and we are so honored to be given the privilege to serve the Denver community. My wife Sarah and I along with our children are excited for the challenge ahead. We have already moved in and started to roll up our sleeves. We've got some exciting projects on the horizon and feel fortunate to lead such a talented team here at The Potter's House," Roberts said in a statement released by the church Sunday.
"The Potter's House of Denver is a diverse family friendly-ministry called to serve the greater Denver community and beyond. We have a history here of compassion and involvement within our city and our state. We are humbled to have the type of leaders among us who will work diligently to continue to not only uphold that legacy but expand the care, the outreach and the love that we as the church have always been known for here," the church said. "We look forward to Pastors Touré & Sarah Roberts serving our church and our city."