Chris Martin Denies 'Saturday Night Live' Assistant Affair; Did Singer, Gwyneth Paltrow Hold Separation Ceremony?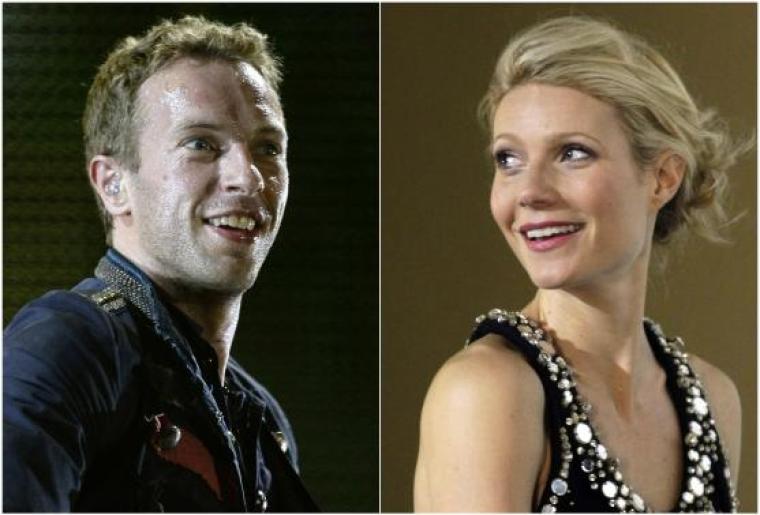 Chris Martin recently denied reports claiming he had an extramarital affair during his 10-year marriage to Gwyneth Paltrow.
The recently separated Coldplay front man, 37, was rumored to have cheated on Paltrow, 41, with a "Saturday Night Live" TV assistant after meeting her backstage in 2011, however, a rep insists this is false.
"He was openly flirting with [the assistant] at one of the show's after-parties," a source told The New York Post.
Martin and Paltrow announced their separation last month however Martin's rep Murray Chalmers maintains that cheating reports are untrue. The singer also denied new reports linking him to socialite Alexa Chung.
"This is completely untrue, we totally deny it," Chalmers told The Daily Star U.K.
The estranged couple wed in 2003 one year after meeting at a Coldplay concert and while they appeared to be happily married throughout their 10 years together, they were dealing with marital woes behind closed doors. Paltrow and Martin, who hails from England, explained their decision to part ways in a joint statement posted on the actress' Goop lifestyle blog.
"It is with hearts full of sadness that we have decided to separate," read the statement.
"We have been working hard for well over a year, some of it together, some of it separated, to see what might have been possible between us, and we have come to the conclusion that while we love each other very much we will remain separate," it went on before closing with "Love, Gwyneth & Chris."
Martin's response to cheating reports follows claims that he and Paltrow, who share two children Apple, 9, and Moses, 7, took part in a separation ceremony during what was described as their "break-up moon" in the Bahamas.
The pair were recently photographed dining with friends on the island of Eleuthera where insiders claim a beach ritual was performed by a Kabbalah Rabbi to mark their split. During the service the Hollywood pair reportedly read from the sacred Kabbalah book Zohar, lit a bonfire, used stones to symbolize their commitment to amicably co-parent going forward and tossed pebbles into the sea to in honor of their "wandering spirits."
"Blessed are you in coming in and blessed are you in going out," Martin and Paltrow are believed to have said before closing with a kiss.
Paltrow and Martin raised eyebrows when they used the unusual term "consciously uncoupling"to describe their separation. They vowed to remain on good terms for the sake of their children.
"We have always conducted our relationship privately, and we hope that as we consciously uncouple and co-parent, we will be able to continue in the same manner," their statement read.