Chris Pratt Explains Why He Publicly Shares God: 'Hollywood Isn't Anti-Christian'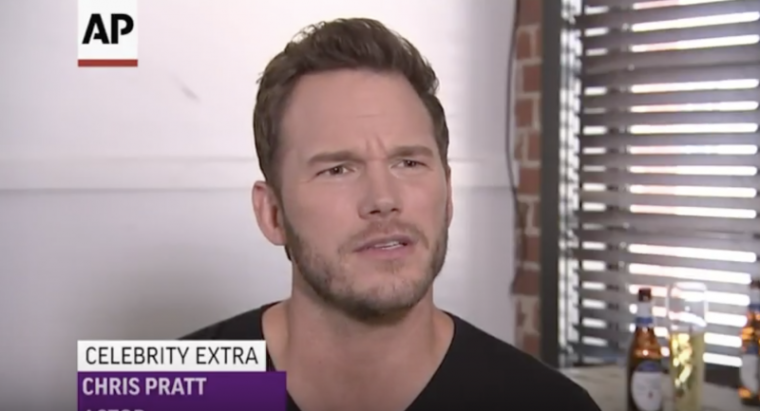 Actor Chris Pratt has been known to share his faith on numerous occasions in public and now the "Guardians of the Galaxy" star has explained why he has been sharing his faith so openly.
"I think that there's this narrative that exists out there that Hollywood is anti-Christian or anti-religious, but it's just not the case," Pratt told The Associated Press in a video released Wednesday. "They are kind of not anti-anything."
In June, the "Jurassic World" actor accepted the Generation Award at the MTV Movie & TV Awards and he used the platform to share nine points of advice, including Christian guidance.
"God is real. God loves you. God wants the best for you. Believe that, I do," he said.
In August, Pratt again accepted an award at the Teen Choice Awards where he again unashamedly spoke about his love for God.
Pratt told the AP that he feels compelled to share his faith so publicly because of the current state of the world, as well as "what I'm feeling called to do right now."
"That kind of a message, it might not be for everybody. But there is a group of people for whom that message is designed," he said. "And nothing fills my soul more than to think that maybe some kid watching that would say, 'Hey, I've been thinking about that. I've been thinking about praying. Let me try that out.'"
Pratt declared that he's unashamed to share his Christianity and has likewise never been ridiculed about it.
"I've never had anyone try to shame me, to my face. Maybe they go say it behind my back. But if that's the case, go ahead. You can say whatever you want about me — to my face or behind my back. I'm not going to change," he concluded.
Pratt, who starred in "Avengers: Infinity War," has made it a goal to share his faith with others. After his recent divorce from actress Anna Faris, he revealed that his pastor's books have been helping him keep his faith strong.
"I read books by my Pastor, Chad Veach in Zoe Church LA," he said in a home video posted in December. "I find his book Faith Forward Future to be very helpful!"
TMZ first reported that Pratt was attending Veach's church after his very public split with his wife of eight years. The actor has taken his son, Jack, to the church at the Del Rey Theater in Los Angeles several times.