Chris Pratt Quotes Bible Verse as He Gets Star on Hollywood Walk of Fame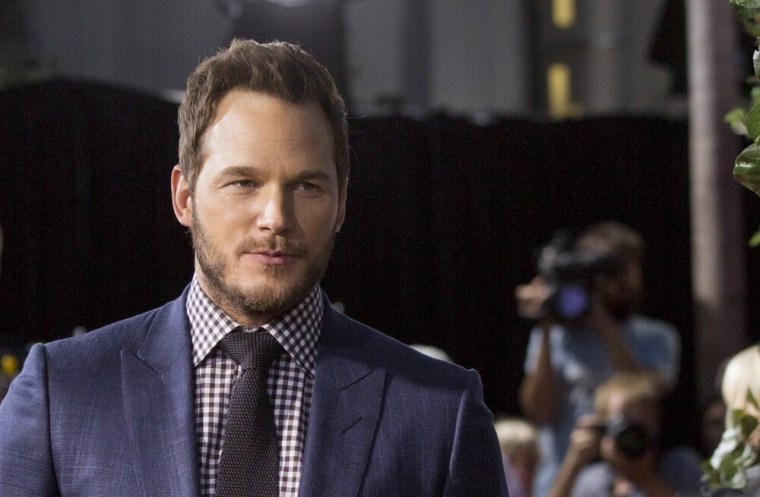 Chris Pratt has become one of the busiest celebrities in Hollywood but has not shied away from talking about his faith in public. In a recent Instagram post, the actor credited God for being honored with a star on the Hollywood Walk of Fame.
In anticipation of the release of the new film Marvel Studios' "Guardians of the Galaxy Vol 2," the star of the film, Pratt, received his own star on the Hollywood Walk of Fame on Friday.
The star was placed right in front of the El Capitan Theater, located on Hollywood Blvd in Los Angeles, California.
Leading up to the big day, the Virginia native posted a photo of the star being worked on and described the honor he felt by quoting a Bible scripture found in Psalm 126:3.
"'The LORD has done great things for us, and we are filled with joy.' Thank you to the many, many people who empowered me to follow my dreams," he wrote on the Instagram post along with the hashtags surreal, gotgvol2, and WHATSMYSNACK.
Despite his mainstream success, the 37-year old-is quite religious. He regularly posts messages online about his Christian faith and recently said his most prized possession is a reclaimed wooden keepsake of Jesus made by his brother.
In a recent interview with Vanity Fair, Pratt shared the unorthodox way he came to faith in Jesus Christ.
Pratt confessed that he came to faith at a point in his life when he was going down another path. He said he was living in a van on the beach in Hawaii when he was young, as he waited tables at a Bubba Gump Shrimp restaurant. During that time, he said he and his pals would send people to make alcohol runs to the store because they were not old enough to drink.
"I was sitting outside a grocery store ... And a guy named Henry came up and recognized something in me that needed to be saved. He asked what I was doing that night, and I was honest. I said, 'My friend's inside buying me alcohol.' 'You going to go party?' he asked. 'Yeah.' 'Drink and do drugs? Meet girls, fornication?' I was like, 'I hope so,'" Pratt shared.
"It should've made me nervous but didn't. I said, 'Why are you asking?' He said, 'Jesus told me to talk to you ...' At that moment I was like, I think I have to go with this guy. He took me to church. Over the next few days I surprised my friends by declaring that I was going to change my life," he recalled.
"Guardians of the Galaxy Vol 2" hits theaters May 5. For more information on Pratt, connect with him on social media.