Christian Actor Terry Crews Names the Hollywood Agent Who Sexually Assaulted Him in 2016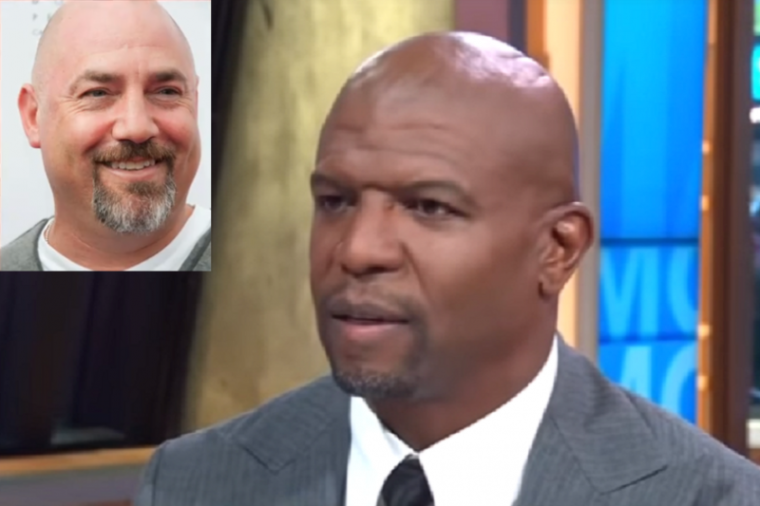 As Hollywood continues reeling in an onslaught of high-profile sexual harassment and abuse claims Wednesday, former NFL player turned actor Terry Crews publicly named Adam Venit, head of the motion picture department at William Morris Endeavor, as the Hollywood executive who sexually assaulted him in the presence of his wife last year.
"Back in February 2016, I was assaulted by Adam Venit, who is head of the motion picture department at William Morris Endeavor, one of the biggest agencies in the world, period," Crews, 49, revealed on "Good Morning America" Wednesday. "He's connected to probably everyone I know in the business ... I did not know this man. I have never had a conversation with him, ever."
Crews, who stars in "Brooklyn Nine-Nine" and is well-known for his faith, had disclosed last month that he was groped last year at a "Hollywood function" by a "high-level Hollywood executive." His statement came as multiple high-profile actors alleged sexual abuse at the hands of prominent Hollywood film producer Harvey Weinstein.
"This whole thing with Harvey Weinstein is giving me PTSD. Why? Because this kind of thing happened to ME," he said in a series of tweets. He went on to explain how the executive groped his "privates."
Crews explained in his "Good Morning America" interview that Venit began making moves with his tongue at him in the presence of his wife, Rebecca King-Crews.
"I'm looking like, 'Is this a joke?' ... It was actually so bizarre," Crews said. "He comes over to me. I stick my hand out, and he literally takes his hand and puts it and squeezes my genitals. I jump back like, 'Hey, hey.'"
Crews said despite his initial resistance to Venit's actions, the executive still continued with his lewd behavior.
"And he's still licking his tongue out and all this stuff, and I go, 'Dude, what are you doing? What are you doing?' and then he comes back again. He just won't stop," Crews said.
The Christian star said he was then forced to push Venit away from him, which caused the executive to bump into others attending the party.
"I have never felt more emasculated, more objectified. I was horrified," Crews explained. "It's so bizarre. I wake up every morning wondering, 'Did this really happen?'"
William Morris Endeavor reportedly told ABC News that "Adam Venit was suspended following the internal investigation into the matter."
Crews also reportedly filed a police report on Nov. 8 but the nature of that report was not verified by the LAPD.
"People need to be held accountable," Crews said. "This is the deal about Hollywood. It is an abuse of power. This guy, again, he's one of the most powerful men in Hollywood, and he looked at me at the end as if, 'Who is going to believe you?'"
A New York Times investigation last month revealed a history of sexual harassment allegations against Weinstein along with settlements he paid. The cases often involved former employees and spanned over three decades up to 2015. Weinstein's entertainment company has since fired him and the NYPD now reportedly has credible evidence to arrest him.
A report in The New Yorker further detailed multiple allegations of sexual assault against Weinstein, including forced oral and vaginal sex.
Other prominent Hollywood figures such as actor Kevin Spacey has also been accused of sexual abuse by multiple parties.