Christian Aid, Save the Children Among Charities Caught in Sex Scandals; Pedophile Warning in Sector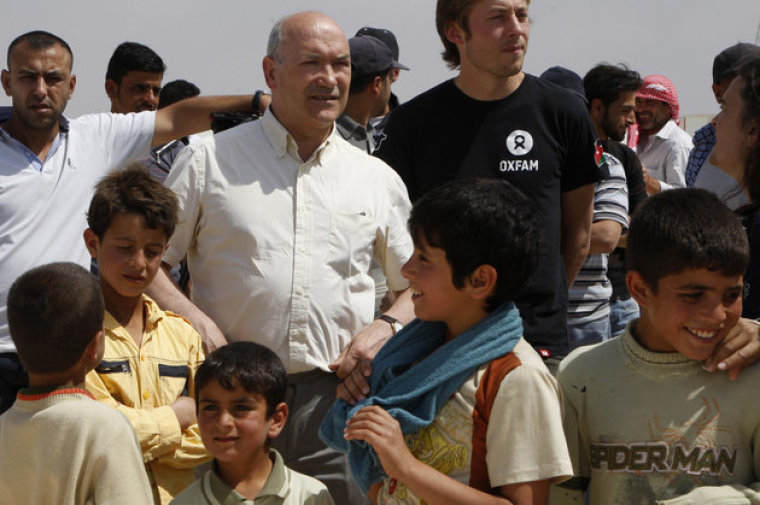 Oxfam, Christian Aid, Save the Children, and the Red Cross are some of the major British charities that have admitted to dealing with sexual harassment or abuse scandals as part of a growing net of sexual misconduct cases unraveling in the sector.
The Sunday Times reported that more than 120 workers for British charities have been accused of such misconduct in the past year alone. Priti Patel, the former international development secretary, warned that "predatory pedophiles" had been exploiting the sector.
Penny Mordaunt, her successor, condemned Oxfam for a lapse in safeguarding after learning of the "horrific behavior" by some staff members who payed for sex with prostitutes in Haiti in 2011, a nation which for years has been the site of much charity work.
"I think it's shocking and it doesn't matter how good the safeguarding practices are in an organization, if that organization does not have moral leadership to do the right thing, and where in particular they have evidence of criminal activity to pass that information to the relevant authorities including prosecuting authorities, that's an absolute absence of leadership," she said on the Andrew Marr Show.
The vast majority of sexual harassment or abuse cases have been reported by Oxfam, which revealed 87 incidents for the past year. But other leading charities have also been affected.
Save the Children admitted to 31 such cases in total; the British Red Cross said that it was dealing with a "small number of cases of harassment reported in the U.K.;" and Christian Aid owned up to two.
"In the past 12 months, Christian Aid has investigated two incidents of sexual misconduct, both of which occurred overseas. One investigation led to the dismissal of a staff member, while the other case resulted in disciplinary action (not dismissal)," Christian Aid stated.
Oxfam and the use of prostitutes by some of its aid workers made headlines last week, with Haiti's ambassador in London, Bocchit Edmond, criticizing the charity for failing to inform Haiti about the scandal.
Mordaunt said that the charity had not initially explained the nature of the events to the Department for International Development.
"They (Oxfam) initially said that they were investigating misconduct and when they concluded that report they did not tell us the nature of these events," she said.
"They did tell the Charity Commission that there was sexual inappropriate behavior, bullying and harassment of employees but they did not report that to us."
Oxfam said it fired four people, while three others resigned, following an internal 2011 investigation, but has denied that minors were involved in the prostitution scandal.
It has since announced new measures aimed at preventing and handling sex abuse, BBC News said.
Andrew MacLeod, a former aid worker for the Red Cross and the U.N., further warned that there needs to be a bigger response to the "institutionalized pedophilia" among aid workers, pointing to observations he made in the Philippines.
"Walk near the Greenbelt Mall [in Manila] and you would see businessmen, tourists and aid workers meeting local girls for the night. You would say: 'How old do you think these women are?' They'd look at you with a twinkle in their eye and say: 'She says she is 18,'" MacLeod said.
"Many aid workers will have to ask themselves: 'What did I do to try and stop it?'"