Christian Aid Worker Kayla Mueller Reportedly Married Off to ISIS Official; Terror Group Sends Photos of Body to Her Family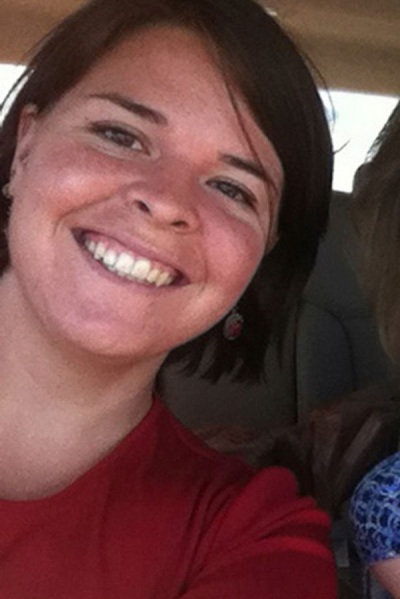 A U.S. intelligence official has said that Kayla Mueller, the Christian aid worker who was confirmed dead earlier this week, appeared to have been married off to an ISIS official. The terror group sent photos of her dead body to her family showing her in a white burial shroud, supposedly as a sign of respect.
CNN and several other sources reported that the American official, who wasn't named, used 'unspecified intelligence gleaned about the case' to determine that Mueller was paired with the ISIS fighter, though it wasn't clear if she was sold or coerced into the pairing.
The National Security Council was quick to warn against making any conclusions about Mueller's time in captivity, however.
"Reports that have been published by certain news outlets regarding Kayla's time in (ISIS) captivity are speculative and unproven at this time," spokeswoman Bernadette Meehan said.
"The U.S. government continues to analyze any information regarding Kayla's captivity but has not corroborated any of the multiple theories regarding the conditions throughout the duration of her captivity."
CBS News reported on Thursday that Carl and Marsha Mueller, the parents of the aid worker, received an email by ISIS which included three photos of their daughter's body as proof of her death.
Although the images were not made public, one apparently showed the 26-year-old in a white burial shroud, which is a sign of being treated with dignity in the Muslim world. The other two photos showed light bruising on her face.
ISIS has claimed that Mueller, who had been held captive since 2013, died following a Jordanian airstrike on one of its targets. American officials have not yet confirmed the cause of her death, however.
Mueller's family released a letter by the aid worker during her time in captivity, where she asked her parents not to worry about her, and claimed she was healthy and was being treated well.
The family noted that her deep Christian faith gave her courage. Muller said in her letter:
"I remember mom always telling me that all in all in the end the only one you really have is God. I have come to a place in experience where, in every sense of the word, I have surrendered myself to our creator b/c literally there was no else ... + by God + by your prayers I have felt tenderly cradled in freefall."
President Barack Obama said in an interview on Tuesday that the U.S. had done everything possible to free Mueller, short of giving in to ISIS' ransom demands.
Fox News' Catherine Herridge reported Tuesday that the Obama administration knew the location and building where Mueller and the other western hostages were being held but waited more than five weeks before attempting a rescue.
"We devoted enormous resources, always devote enormous resources to freeing captives or hostages anywhere in the world," Obama told BuzzFeed.
"And I deployed an entire operation, at significant risk, to rescue not only her but the other individuals who had been held, and probably missed them by a day or two, precisely because we had that commitment."
Muller became the fourth American confirmed to have been killed at the hands of ISIS since the U.S. began military operations against the terror group in 2014.