Christian Alternative to Boy Scouts 'Saddened' by Gates' Push for BSA to Drop Ban on Gay Troop Leaders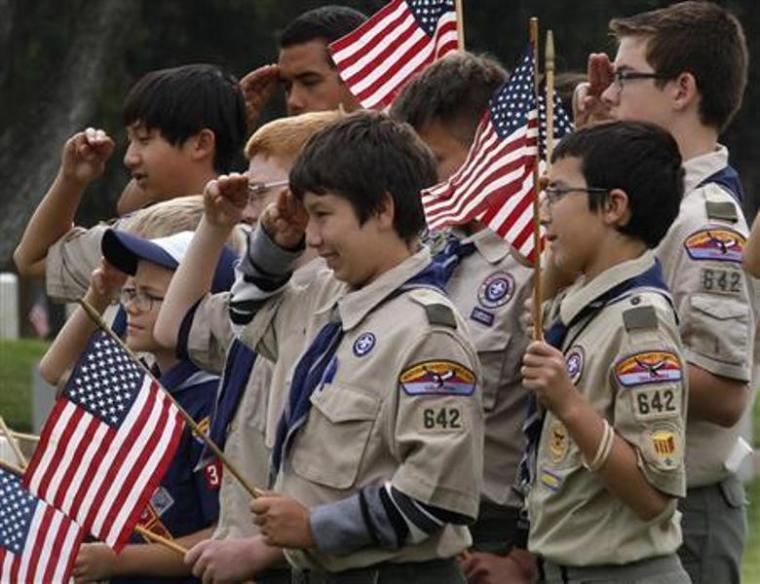 The leader of a Christian scouting group that was founded by former members of the Boy Scouts of America after the organization opened its membership to openly gay youth, said he's "saddened" by the BSA president's Thursday statement that the organization should also lift its ban on openly gay troop leaders.
On Thursday BSA President Robert M. Gates announced that the longstanding male youth organization's ban on openly gay scout leaders "was not sustainable."
Gates also stated while addressing the BSA's annual national meeting in Atlanta that "that this will probably happen sooner rather than later."
John Stemberger, chairman of the board for the recently created Trail Life USA, said in a statement shared with The Christian Post on Thursday that he was "saddened by the announcement."
"It is tragic that the BSA is willing to risk the safety and security of its boys because of peer pressure from activists groups," said Stemberger.
"Trail Life USA remains committed to timeless Christian values and to the hundreds of charter organizations and 23,000 members in 48 states."
In May 2013, delegates from the national BSA gathered for their national annual meeting in Grapevine, Texas, to vote on a resolution to change their membership policy.
BSA delegates voted 61 percent to 39 percent in favor of allowing openly gay males to become scouts while maintaining the ban on openly gay scout leaders.
The national policy change was denounced by several conservative groups and some churches cut their ties with local BSA chapters.
With an estimated 2.7 million members, the BSA is one of the largest youth groups in the United States, having been founded in 1910.
During his announcement, Gates told the Boy Scouts that given objections from various religious groups, local chapters should be able to decide for themselves whether to have openly gay leaders.
"I support a policy that accepts and respects our different perspectives and beliefs," said Gates, adding, "I truly fear that any other alternative will be the end of us as a national movement."
The majority of Boy Scout chapters are sponsored by three denominations that consider homosexuality a sin: the Southern Baptist Convention, the United Methodist Church, and the Church of Jesus Christ of Latter-day Saints.