Christian Artist Selena Gomez to AMA Crowd: I Don't Want to See Your Bodies, but Your Heart on Instagram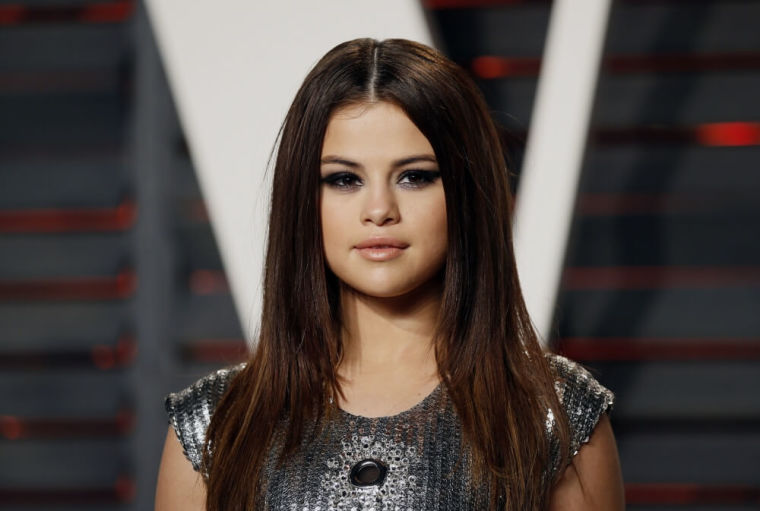 Pop star Selena Gomez returned to the public stage for the first time since August when she accepted her award for best pop-rock female artist at the American Music Awards on Sunday in Los Angeles, admitting that for a time she felt "absolutely broken" inside.
"I think it's safe to say that most of you know a lot of my life whether I liked it or not, and I had to stop, 'cause I had everything, and I was absolutely broken inside. And I kept it all together to where I never let you down. But I kept it too much together where I let myself down," Gomez said when accepting her award, according to The Associated Press.
"I don't want to see your bodies on Instagram. I want to see what's in here," she added, pointing to her heart. "And I have to say thank you so much to my fans because you guys are so damn loyal, and I don't know what I did to deserve you. If you are broken, you don't have to stay broken."
Gomez lost the artist of the year award to Ariana Grande, but her speech drew "loud applause" from the L.A. audience.
The former Disney Channel star, who has openly talked about her Christian faith, announced in August that she would be taking time off from her musical career to deal with depression and panic attacks.
Reuters noted at the time that her struggles are thought to be a side effect of her lupus disease, which she told fans about in 2015.
"I want to be proactive and focus on maintaining my health and happiness and have decided that the best way forward is to take some time off . . . I need to face this head on to ensure I am doing everything possible to be my best," Gomez said back in August.
Gomez told BREATHEcast in 2015 that she is a Christian and regularly attends church at the Hillsong branches across America.
She revealed that New Zealand's Brooke Fraser, one of Hillsong's singer-songwriters, was among her favorite worship singers.
In March she opened up about getting to perform and lead worship at Hillsong Church's Young & Free Revival Concert in Los Angeles, and praised God for "His grace and understanding."
"I wrote this song about the one thing that holds it all together for me even when I can't bear to do it myself," she said at the time about "Nobody," her worship song in praise of God.
At November 2014's AMAs, Gomez performed another emotional song, which she ended with closing her eyes and mouthing "thank you Jesus," a phrase which she also used on Instagram when posting about her performance.