Christian Artists Join 'Love Kills Fear' Campaign to Unite Races, Religions and LGBT (Video)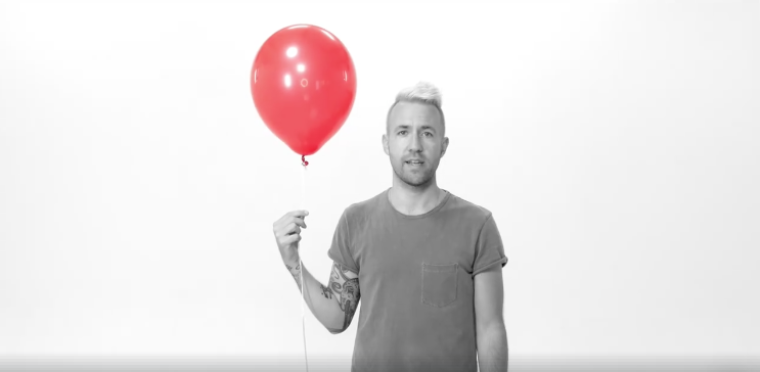 Some artists in Christian music have rallied together with a new campaign that's striving to help all people from different walks of life unite in fighting one common enemy — fear.
Christian singers Jonathan Thulin, Rachael Lampa, Manwell Reyes from Group 1 Crew and Jonathan Steingard from Hawk Nelson can all be seen in a new video for the "Love Kills Fear" Campaign.
According to the campaign's site, "Love Kills Fear is "a movement, a challenge, a different way of looking at each other. We want to inspire unity. We believe that the greatest way we can do that is to break down the walls of misinformation and fear between us. We may think that individually fighting for change can't make a difference, but when many individuals come together the difference can be ground breaking."
The first video for the movement was released on Monday and is inspired by the movie "It" because in the film the self-proclaimed "Loser's Club" come together to fight fear as a team.
Below is an edited transcript of what the aforementioned Christian artists and others said about "Love Kills Fear."
"For the last few weeks the movie 'IT' has been taking the world by storm, making over 500 million dollars worldwide. It is quickly becoming one of the most successful movies of all time but more than just providing good scares, it highlights a theme that is not only important but very relevant in today's society — fear. In the movie, the self-proclaimed losers become isolated and targeted by fear itself, exposing their every weakness. They ultimately realize that they are stronger together, as a result fear becomes afraid of them.
"Today we've opened up a space in Glendale, California. We've invited people from every race, religion and sexual orientation to stand together as one unit simply to make this statement — We may be different but we're all the same. We may look different but we're all the same. We may think different but we're all the same. We are all the same! We are one race, the human race and fear won't win. Fear can't win, when we all stand together, united. Fear kills love, but more importantly, love kills fear.
"So fear we are talking directly to you — You can try to isolate us, you can try to divide us but every hate, every misunderstanding, every privilege you've created and every ignorance that you created ends now. Cuz we're not afraid anymore!"
After the public service announcement, a music video begins with a racy song against fear featuring vocals from Thulin and Lampa as well as others from different races, religions and sexual orientations.
"I'm a lover and a fighter/ I'll be winning like a loser/ Yeah I need you to know/ You can't do any more damage/ I hope you know that I'm a savage/ I just need you to know," they sing in the chorus.
The website does not provide any further information. To stay informed on this movement, click here.