Christian Bale Mined 'Limitless' Amounts of Detail From Scripture While Preparing for 'Exodus: Gods and Kings'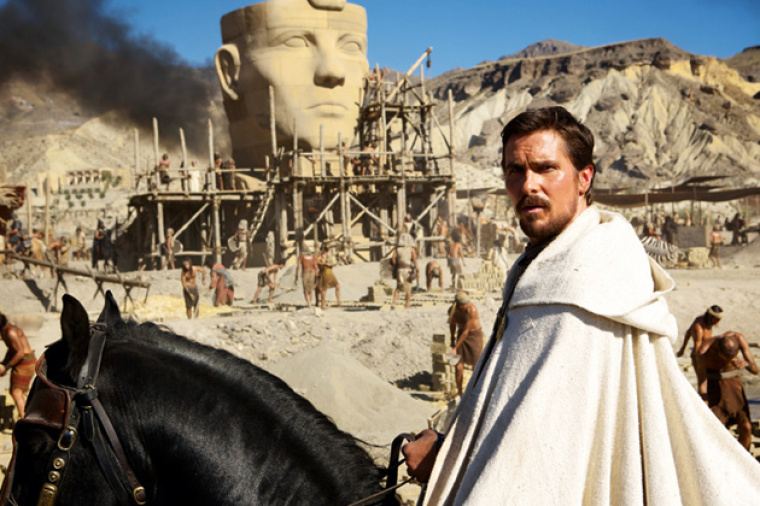 Christian Bale talked more about preparing for his role in the upcoming film "Exodus: Gods and Kings" on Monday when he revealed a reliance on Scripture in order to portray Moses.
In theaters everywhere on Dec. 12, Ridley Scott's latest directorial project features the exodus of Israelites out of Egypt and across the Red Sea. Before taking on the iconic role of Moses in "Exodus: Gods and Kings," Bale told The Christian Post that he was able prepare by mining "limitless" amounts of details from the Bible as well as other works.
"Really the question was what do we have to give up, because it's so fascinating ... you read the Torah from beginning to end [and] there is so much I had no idea about," Bale explained to CP. "It's far more complex and Moses is a far more extreme, mercurial character. I think that's why the story has resonated with mankind for so long."
Furthermore, when asked to share his take on why Moses agreed to the daunting task of leading the enslaved people out of Egypt, Bale discussed his in-depth research on the event as well as his opinion of the prince-turned-prophet.
"It's a fascinating piece, if you read passages in the Bible, he objects to it, he says I'm not the right man, it's not for me, but I think he has such a vivid and intensely clear experience that it's something he just cannot shake ... his life will never be the same again," the Academy Award-winning actor said.
Bale, who has previously described Moses as "schizophrenic" and "barbaric," upgraded his opinion of the prophet, citing intelligence and strong will.
"He was an intelligent enough man to have self-doubt," said the actor to The Christian Post. "This all biblically, this is not my interpretation, this what is written. He's suggesting somebody else do the job but he's compelled, and the voice of God is telling him this is something he must do and he cannot ignore that, even though he does not know how he's going to manage that. He has such a tumultuous internal life that he's full of doubt about how he's ever going to accomplish that."
Meanwhile, "Exodus: Gods and Kings" also stars Joel Edgerton as Rhamses, Aaron Paul as Joshua, and Ben Kingsley as a Hebrew elder Nun. It arrives in U.S theaters on Dec 12.
For more interviews about "Exodus: Gods and Kings," stayed tuned to CP. Watch the trailer for the film here.