Christian Celebrities Join Louie Giglio in Campaign to End Human Trafficking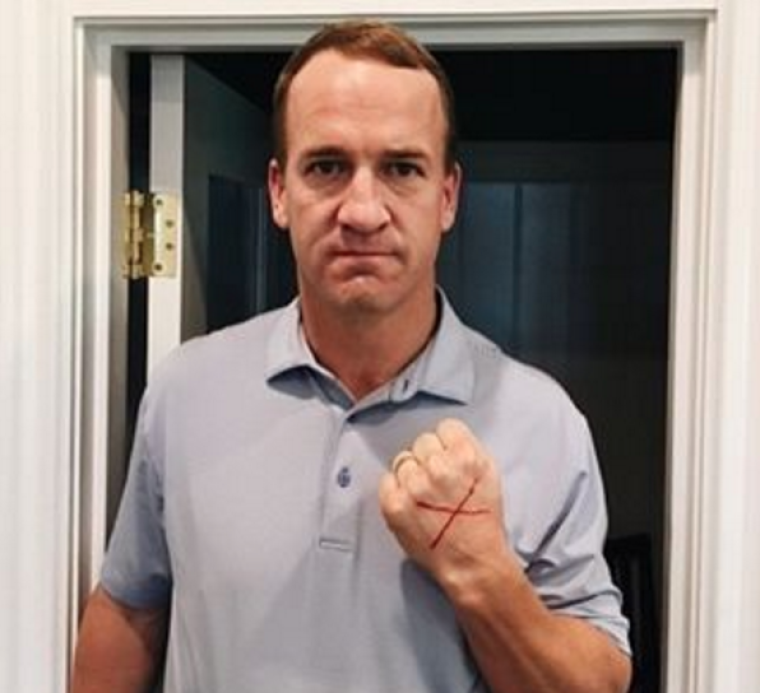 Several Christian celebrities are taking a stand against human trafficking and sex slavery by joining Louie Giglio to support the End It Movement.
On Tuesday, Giglio posted a message to his Instagram followers asking them to join him and his wife, Shelley, in supporting the End It Movement. "[Join] @shelleygiglio and me are in it to END IT. The #enditmovement is more than a justice cause, we are raising our voices for real people living in sheer misery today, trapped in slavery of all kinds around the world — men, women and children.
"On Thursday, please join us by marking a X on your hand to shine a light on slavery. Post your pic using #enditmovement. All of us united around the globe can make a difference for someone's freedom."
Carrie Robertson, Peyton Manning, the Robertsons and Crowder all followed suit by sharing photos of themselves with the red X marked on their hands to promote the campaign.
The End It Movement has raised over $4 million since 2013. Their mission statement reads: "Let's be the generation to stand up for the 27 million men, women and children trapped in slavery around the world today. In brothels, factories, mines, on street corners, in homes, in the shadows, hidden, yet out in broad daylight, in plain sight here in America. Stand with us."
By marking your hand with the X, it's an outward expression to the world around you that slavery still exist and those marked "wont stand for it," the campaign states on its website.
The types of slavery the movement aims to highlight include bonded labor, forced labor and human trafficking. A number of resources and videos are available on the site to help educate supporters.
With more than 20 million people being held captive in the bonds of slavery in 167 countries worldwide, the Enditmovement is asking people to strike back. "Raise your voice. Use your influence. Join the fight for FREEDOM."