Christian charity helps build 60 homes for impoverished widows in Guatemala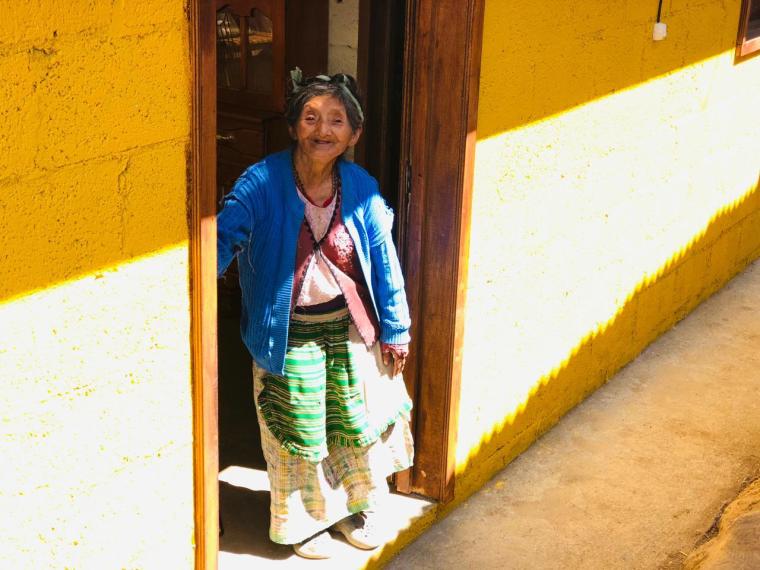 When missionaries working with the international ministry World Challenge offered to build a home for 90-year-old Simona, a widow living in rural Guatemala, she balked at the idea.
"She had lost children due to illness and starvation, and she was struggling with her own health. She said, 'I'm not worth it. Don't build me a home. What's the point?'" Mark Buzzetta, World Challenge's global director of mercy ministries, said in a recent interview. 
"But after we came alongside her and built her a home, her joy was infectious. It was like we'd taken her out of a horrific condition and given her a palace to live in," he told The Christian Post. "Someone who had struggled for so long received a miracle. We were able to share with her that Christ loved her, that God had pointed her out to us, lifted her out of anonymity, and we had the privilege of giving her a new home."
Simona's home is just one of 60 built for widows in rural Guatemala by partners of World Challenge, a Colorado-based nondenominational Christian organization active in over 40 countries that seeks to bring biblical solutions to poverty within reach of every poor community around the world. The charity also aims to evangelize to the lost and empower, equip and encourage Christians in their daily faith.  
According to Buzzetta, World Challenge's home-building project in Guatemala began in 2018 after coming into contact with a ministry that sought to build homes for local widows but had few funds or resources to make an impact. 
"Our mission is to help the poorest of the poor, so we came alongside this local mission and have since accelerated their program by 100%," he said. "I've visited all of the homes that we've supported and provided for and met the people and heard their stories. And it's just unbelievable. So many of these women were just scraping by for a living. The transformation they were able to experience was truly incredible."
Buzzetta shared that many widows living in rural areas of Guatemala are marginalized, seen as little more than economic burdens and social liabilities. Part of the ministry's mission, he said, is to give them "value and dignity of life."
"We let them know that everything we do is coming from Jesus," Buzzetta said. "God has identified them. He loves them. All we are is a conduit to help them experience His love in a tangible, practical way."
Besides providing housing, food, and clean water for widows, World Challenge offers access to doctors, dentists and other healthcare professionals. Many of the women the ministry works with, he revealed, have never seen a doctor.
"Because of the region these women live in, many have sustained physical injuries or are suffering from cataracts and are unable to venture out safely," he said. "Many of them have treatable ailments that get extremely serious because they lack access to medical care."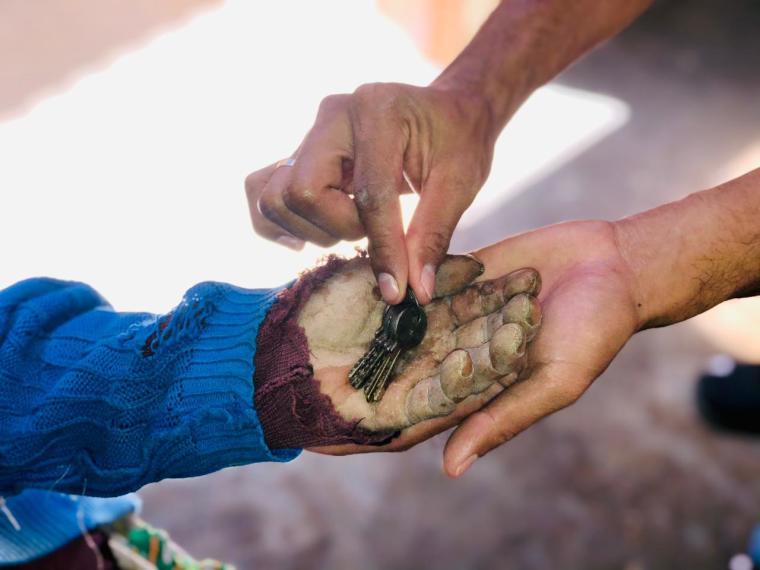 The global director recounted the story of Louisa, a woman helped by the ministry who had acquired a severe staph infection after gashing her leg on the mountainside. 
"We immediately took her to the doctor, and it was the first time she'd ever ridden in a car," he recalled. "She was in the front seat, looking out the window, and she kept saying, 'It's so beautiful. It's so beautiful.' For her, the simplicity of riding in a car was life-changing, and then receiving medical care and eventually a new home — the gratitude she had was just amazing."
Christians living in affluent countries can learn a great deal from those living in extreme poverty, Buzzetta said. He revealed that when he asks the widows what else the ministry can do to help them, their response is always the same: "What do you mean, 'What more?' This is everything, compared to what we had."
"We have been so conditioned with the ways of the world, namely materialism, fame, position authority, wealth," he said. "We are taught to chase after this never-ending gold ring. It's all about us. If there could ever be a message that would be contrary to the Bible, it's the message of our world. It's about Satan convincing us that our worth is based on what we have, our possessions, our position at work, our beauty."
"I think just if there was any way that we could step out of this 'me mindset' and take our eyes off of ourselves, our world would change," Buzzetta continued. "All of the things that we strive for, we stress out over, we destroy relationships over — let's refocus our eyes on Christ."
World Challenge encourages Christians worldwide to pray for those living in poverty and difficult conditions and ask the Lord to utilize their lives for His glory.
"We would love for people to help us in our widows' program both in Guatemala and around the world, but first and foremost, we just don't want money. We want people to have their hearts changed to really reach out to the Lord and truly have their hearts transformed for others," he explained.
"Let the Lord impress upon their hearts what they should do for Him," Buzzetta added. "And then if that happens to lead to us, that's great. But first and foremost, seek the Lord, seek His righteousness, and let everything else flow out of that."