Christian Clinic Saving Children's Lives in Niger Despite Efforts by Muslim Animists to Frighten Parents Away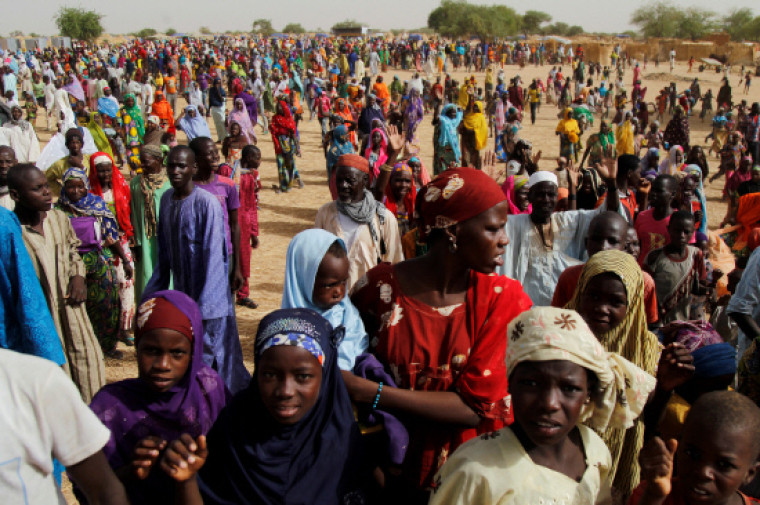 An indigenous Christian clinic in Niger is saving children's lives despite local Muslim animists' attempts to frighten parents away from seeking life-saving medical treatment by threatening them with warnings that angry spirits are after them.
Christian Aid Mission, a nondenominational mission board that helps independent ministries around the world, has shared the stories of several parents in southwestern Niger who've seen their starvation and disease-stricken children saved by the clinic, where many are said to have also come to Christ.
An indigenous ministry director that oversees the clinic told The Christian Post in an email on Thursday that Niger "used to be a majority animist" country, but today Islam makes up close to "99 percent of the population," which has led to a blend of beliefs in certain areas.
Animism is a blend of Islamic, Christian or other religious beliefs and traditional African rituals.
"Some people still mix with animism and other things, but originally that is not allowed in Islam," he said, adding that "some non-matured Christians" also tend to "mix all kinds of things with their faith."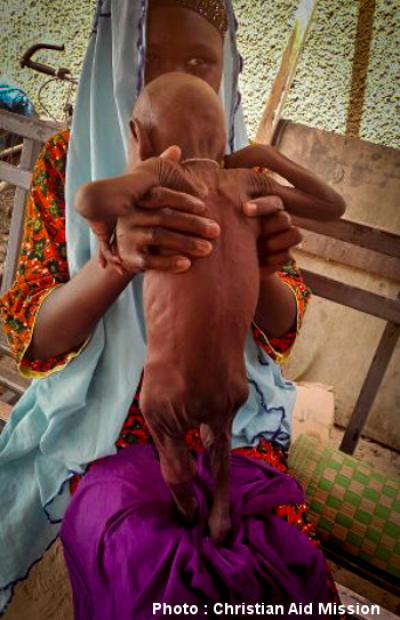 On its website, Christian Aid Mission shares the story of a mother named Samira who had already watched two of her children die from starvation. She then faced another crisis when her son, Adamou, was born acutely malnourished, with his skin clinging to his bones.
"Samira had taken him to traditional healers, whose ritual incantations, Quranic verse recitations and attempts to make contact with spirits via plants and perfumes, had not protected Adamou from the ravages of Niger's drought," CAM describes in its report, which has left her "fearing angry spirits."
Traditional healers and marabouts, who are Muslim holy men, have been discouraging people from seeking treatment at medical clinics. Added to the deep suspicion of modern medicine in rural Niger, parents often delay going to the clinics until it's almost too late.
"The native healer told me that the spirits are not happy about me, and that I have to pay with my children," Samira said.
An indigenous medical missionary at the clinic also shared the story of a 19-month-old toddler who was suffering from Kwashiorkor, which is a protein deficiency that leads to a swollen belly, along with anemia and diarrhea.
"One week after the admission the mother ran away with the child to a marabout," the missionary said. "She came back two weeks later when the child was in bad condition."
"Only God is in control," he added.
Another mother who suffered from mastitis, a common breast inflammation during breastfeeding, watched the deterioration of her baby's condition because she also waited too long before seeking treatment at the clinic after first going to the Muslim holy men for help.
The ministry director told CP that "Christianity is not hidden in Niger, because according to the country's Constitution every Niger person is allowed to practice a religion of their choice."
Still, some locals have been avoiding the clinic because of its Christian leadership, the report said.
"Enough Muslim animists seeking treatment eventually have put their faith in Christ that area religious leaders advise against it," Christian Aid Mission reports.
The ministry director said that personnel at the clinic are "gentle, tactful and wise in sharing the reason for their hope within."
"In our experience, most people are open to listening [to the Gospel]," he said. "The decision to follow Christ may not come immediately, as some plant, and others water, and others harvest. Over here, it's basically a one-on-one thing with lot of patience, as God does His work through their hearts."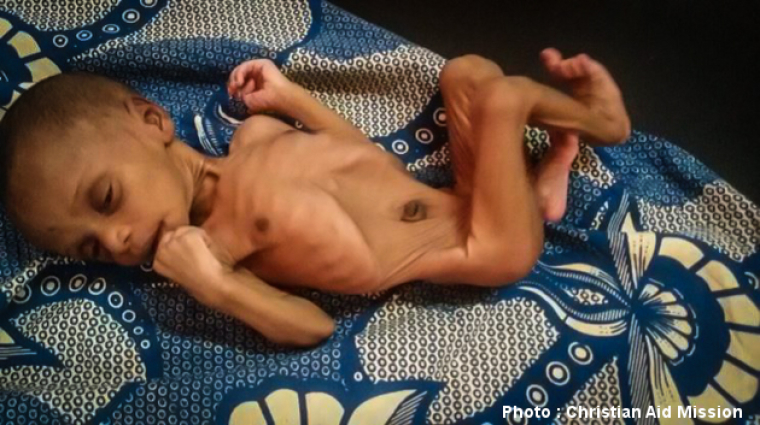 Over 1 million children face severe malnutrition in the Sahel region of West Africa, with the malnutrition rates reaching 15 percent in Niger, Chad, Burkina Faso, Mali and northern Senegal.
The ministry director explained that Niger gets very limited rainfall throughout the year, and nearly two-thirds of the country is covered by the Sahara desert.
"Niger goes through nine months of dry season and three months of rain with the highest record in August. As you see, there [is] a great need for water both for drinking and farming," he said.
Niger has also been hit by terror attacks. Earlier this month, Boko Haram extremists from Nigeria raided a village in the southeast region of the country where they killed at least nine people and took 40 others hostage.
CBS News reported that the Islamic extremists took captive mostly women and children, wanting to use them as part of an exchange for other extremists in prison.
The United Nations Children's Fund separately said that thousands of civilians were displaced by Boko Haram's attacks in Niger, which alongside the start of the rainy season at the end of June brought increased risk of waterborne diseases for more than 5.6 million children in countries around the Lake Chad region.
"The rains will further complicate what is already a dire humanitarian situation, as millions of children made vulnerable by conflict are now facing the potential spread of diseases," said Marie Pierre Poirier, UNICEF Regional Director for West and Central Africa, in a statement last month.
"Unsafe water, inadequate sanitation and poor hygiene conditions can lead to cholera outbreaks and to Hepatitis E, a deadly disease for pregnant women and their babies, while standing water pools can attract malaria-carrying mosquitoes. Staving off disease is our top priority," Poirier added.
The Christian indigenous clinic in southwestern Niger, which said that during the dry season training on malnutrition is greatly needed, noted that most parents who arrive at the clinic later return.
"The mothers are always happy and appreciate a lot what they are receiving all the time from us," the director of the ministry said. "Most of them are thankful now and smiling when they come to the center. A lot of lives are changing. Thanks a lot for all your support, especially your prayers toward us."