Christian College Alumni Vie for Eric Cantor's Seat
The two candidates challenging for House Majority Leader Eric Cantor's seat in November are both alumni of Christian colleges.
Princeton Seminary and Hope College alumna Dave Brat stunned Cantor and many political pundits by beating the top Republican on Tuesday, taking 56 percent of the vote of Virginia's 7th congressional district. This fall, Brat will take on his Randolph-Macon College colleague Jack Trammel, a graduate of Grove City College.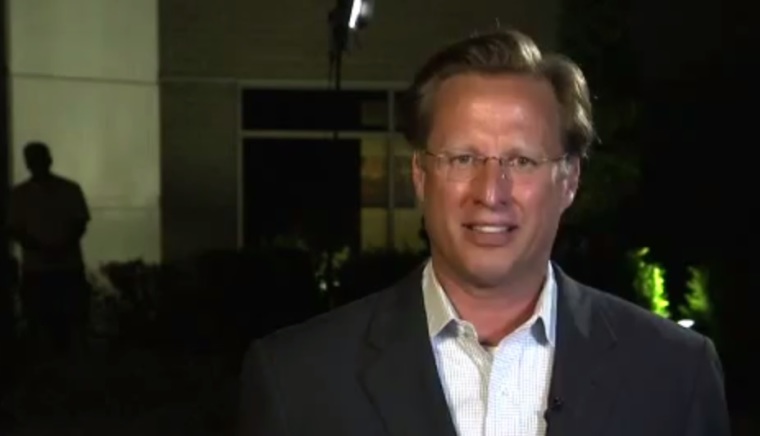 The Christian Post reached out to both of the schools for comment; Hope College declined to provide information besides confirming that Brat had graduated in 1986 with a business degree. GCC did not respond by press time.
Based in Holland Michigan, Hope College is historically affiliated with the Reformed Church of America. According to GCC's website, the school as founded in 1876 in the majority Christian country and "by charter, the doors of the College were open to qualified students 'without regard to religious test or belief.'"
Hope College graduate Guy Vander Jagt, served from 1966-1993 as a member of the U.S. House of Representatives from Michigan's 9th district. It is unclear whether GCC has ever had a graduate who served in Congress.
According to Trammel's campaign website, he studied political science as an undergraduate, where "he experienced a de facto ban in the school newspaper due to his more moderate views, and he spoke out against various forms of discrimination still evidenced in higher education."
Trammel lives on a farm with his family and is the author of The Richmond Slave Trade: The Economic Backbone of the Old Dominion, Chickahominy: The Life and Times of a Vanishing Virginia River and Reflections of a Southern Gentleman Farmer.
Brat, a Catholic with an Master of Divinity in Theology from Princeton Theological Seminary (which has ties to the Presbyterian Church (USA)) is likely to win the heavily conservative district in the fall, (Cantor never lost the general election by less than 58 percent of the vote), teaches economics at RMC. He won his seat with $200,000 and criticized Cantor for being too soft on immigration.
Following news of his victory, Brat told supporters that his win was "the happiest moment, obviously, of my life."
"The reason we won this campaign, there is just one reason, and that's because dollars do not vote -- you do," he said as reported by CNN.
"It's not about David Brat winning tonight, it's about returning the country to its principles," he added.
It's unclear how Cantor's departure will affect the possibility of immigration reform, which many had argued had been held up by House Republicans.
Sojourners President Jim Wallis tweeted on Tuesday night, that "Eric Cantor was not an ally of immigration reform but a likely obstacle. His loss could give Speaker Boehner the chance to finally pass it."
"Immigration reform is now the moral test of Congress. With Eric Cantor now out of the way, it's all up to one man — Speaker John Boehner," he added.
Cantor was elected in 2001 and ascended to House Majority Leader in 2011.