Christian College Says Accrediting Agency's Proposed Guideline Change May Harm Religious Schools

The president of a conservative Christian college in Colorado has voiced his concern about proposed changes to the Higher Learning Commission's standards for accreditation that he says could harm religious schools.
Donald Sweeting, president of the 8,000-student Colorado Christian University, spoke during a public hearing for the Negotiated Rulemaking Committee of the U.S. Department of Education on Thursday to comment on changes that could negatively impact religious freedom.
At issue is a draft proposal on the commission's criteria for accreditation that Sweeting said would essentially remove language requiring accrediting bodies to take an institution's "specific and diverse" mission into account when assessing its commitment to diversity even in the cases of schools with a religious mission.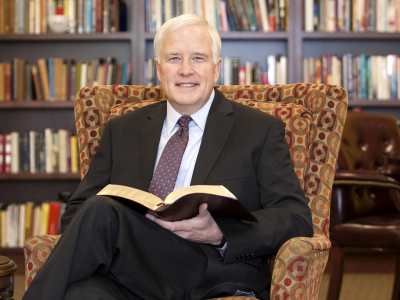 The Higher Learning Commission is the accrediting agency tasked with overseeing the accreditation of over 1,300 post-secondary schools in the central United States.
"Previously, the Higher Learning Commission clearly acknowledged that schools necessarily differ in their diversity policies and procedures. The original guidelines stated that each school should act 'as appropriate within its mission and for the constituencies it serves,'" Sweeting said during the hearing. "Now, this crucial provision is targeted for deletion."
According to the proposed changes issued in March, institutions' "processes and activities must ensure inclusive and equitable treatment of diverse populations." The new proposal, however, strikes out the part of the policy that states that the treatment of diverse populations may "reflect attention to human diversity as appropriate within its mission and for the constituencies it serves."
"By striking this language, certain institutions could face negative repercussions with regard to their accreditation simply for being true to their religious mission," Sweeting stressed.
Sweeting added that the new draft protocol would give the commission "the prerogative to decide whether a school sufficiently 'ensures inclusive and equitable treatment of diverse populations.'"
"By law, this agency can cut off federal student loans and grants at any 'noncompliant' school by withdrawing accreditation," Sweeting warned.
Sweeting asserted that the proposed changes would not only represent a powerful threat to religious liberty but would also go against the Higher Education Act, which guarantees respect for religious missions of schools.
"What would make these agencies believe that it is appropriate to tamper with the religious principles of Christian institutions that long ago proved their academic merit?" Sweeting asked. "The nature of HLC's proposed changes threatens not only religious institutions, but also the autonomy of all colleges and universities within its jurisdiction."
Sweeting called on the Department of Education to clarify what it means for accrediting agencies to respect religious mission.
"[T]here is no precise definition of religious mission or what it means to respect religious mission," Sweeting added. "This lack of definition leaves accrediting bodies open to reach a different understanding of what this means, interpreting it so narrowly that it threatens religious schools."
Sweetings comments come as there has been much concern among Christian colleges that they could face backlash for upholding policies that reflect the biblical definition of marriage being between only one man and one woman.
A final draft of the commission's proposal is scheduled to be released in February 2019. The final draft of the policy will be implemented in the fall of 2019.
The Christian Post reached out to the commission for comment on Sweeting's concerns. A response is pending. 
Although the accreditation of Christian colleges in the U.S. have not yet been threatened over views on marriage, the same cannot be said for Trinity Western University in Canada.
Earlier this summer, the Supreme Court of Canada ruled that law societies of British Columbia and Ontario have the right to refuse accreditation to Trinity Western University because of the school's community covenant on sexuality.
The court ruled that the law societies "significantly advanced the statutory objectives by ensuring equal access to and diversity in the legal profession and preventing the risk of significant harm to LGBT people."
The ruling ultimately led Trinity Western to drop its requirement that students sign the community covenant banning same-sex relationships.
Some in the U.S. have feared that the 2015 Supreme Court's decision to legalize same-sex marriage nationwide could lead to Christian colleges' tax-exempt status being threatened.
Sen. Mike Lee, R-Utah, re-introduced this year the First Amendment Defense Act. The act would ban federal agencies from taking actions against a person or entity on the basis that they act in "accordance with a sincerely held religious belief or moral conviction that marriage is or should be recognized as a union of one man and one woman." The bill has not yet been taken up by the Senate Judiciary Committee.