Christian Colleges Provide Over $60 Billion in Impact to US Economy Each Year, Study Finds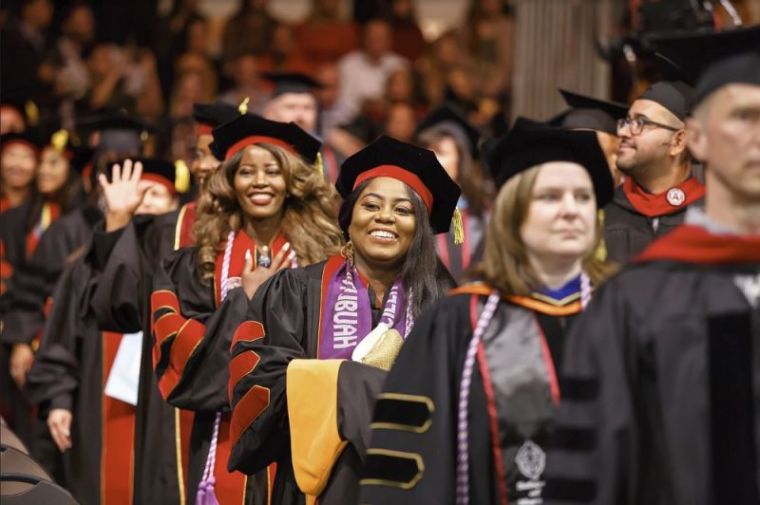 A new study has found that Christian colleges in the United States generate more than $60 billion in annual economic impact to the U.S. economy and generate over $9.7 billion in federal tax revenue each year although the schools themselves have tax-exempt statuses.
The Philadelphia-based consulting firm Econsult Solutions, Inc conducted an analysis of the economic impact that is generated by the 142 U.S.-based institutions associated with the Council for Christian Colleges and Universities, one of the nation's leading Christian higher education associations.
The findings, which were released on Monday, show that institutional expenditures on operations and capital investments from all 142 schools generate upwards of $25.9 billion in annual economic impact, while the earnings of CCCU alumni generate $34.6 billion per year.
This means that CCCU institutions are responsible for an economic output of about $166 million per day. 
"In total, [CCCU] supports nearly 340,000 full-time equivalent (FTE) jobs and $18 billion in earnings, and generates nearly $10 billion in federal tax revenue annually," an executive summary explains.
Coming at a time when a "value proposition" of higher education is being scrutinized, CCCU believes that the findings from the survey — sponsored by America's Christian Credit Union with support from Fieldstead and Company — indicate that Christian higher education is a benefit to the national economy and the lives of students nationwide.
"This report helps us understand the role of Christian colleges and universities, not only for faith-based scholarship and personal spiritual formation but also as a major economic engine in the U.S., supporting local jobs and generating federal tax revenues," Lee Huang, senior vice president and principal of Econsult Solutions, said in a statement. "Christian higher education's value proposition to its participants, as well as to community and society, is very strong. Our nation and our communities need more of what these institutions do, which is act as anchors of economic activity, serve and engage with their immediate neighbors, and add intelligent and service-oriented graduates to tomorrow's workforce."
CCCU schools in the U.S. are currently educating over 445,000 students and employ over 72,000 faculty members. Additionally, CCCU claims over 3.5 million alumni worldwide.
The study shows that for every $1 in federal grant money a CCCU student receives, "CCCU institutions generate more than $20 in federal tax revenue."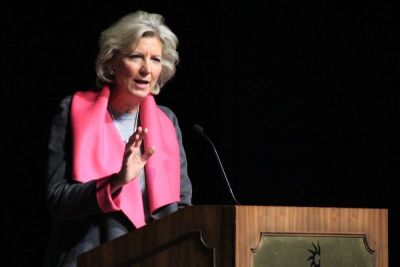 "Christian colleges and universities provide a unique and valuable place for students to discern their vocation through the study of their chosen discipline," CCCU President Shirley V. Hoogstra said in a press release. "They also develop a deeper relationship with God, with their peers and professors, and with their surrounding communities. Our rigorous academics and educational missions shape students who act for the public good — often at a cost to themselves — out of a love for Jesus Christ and for the world around them. The results from this report are powerful and illuminate a bright future for Christian higher education."
According to the study, for every $1 in federal grant money a student receives, CCCU institutions provides $5 in aid to that student through grants and scholarships. Fifty percent of CCCU students come from families that make less than $50,000 per year and 33 percent of CCCU students are first-generation college students.
The analysis found that CCCU students rank above the national average (77.7 percent to 64.8 percent) when it comes to paying back their student loans and below the national average (6.3 percent to 11.5 percent) when it comes to loan default rate.
Students at CCCU schools also performed an estimated 5.4 million community service hours per year.
According to Econsult Solutions, CCCU institutions as a whole have taken up a wide range of programs to benefit their immediate communities.
Eighty-four percent of CCCU schools invest in art and cultural facilities open to the public, while 71 percent of CCCU schools invest in neighborhood schools. Sixty-seven percent of CCCU institutions invest in athletic complexes open to the public, while 38 percent invest in neighborhood real estate projects.
"The faith-infused experience offered by CCCU institutions transforms students and produces additional personal and societal benefit," the report states. "CCCU institutions are living out their organizational values in ways that help their graduates to contribute to society in numerous ways."