Christian Counselors Condemn Gender 'Conversion Therapy,' Argue Transgenderism Is Not Mental Disorder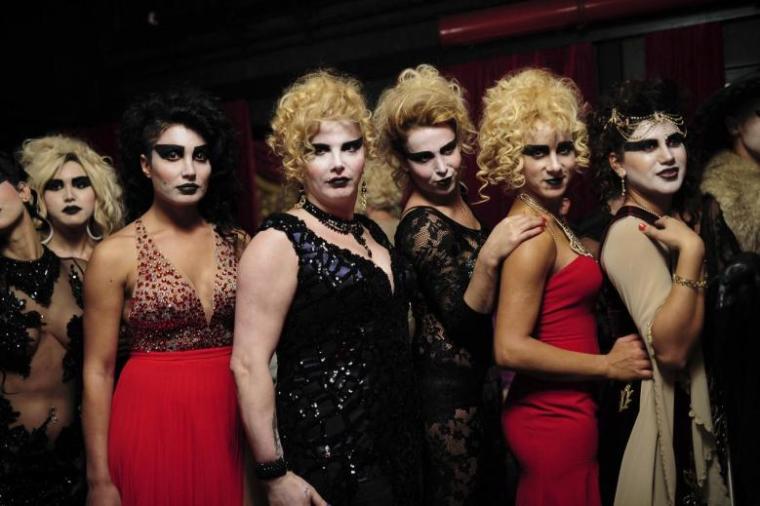 The Association of Christian Counsellors has joined a number of other British organizations in declaring that transgenderism is not a mental disorder, and that "conversion therapy" is harmful to patients.
Numerous other experts, however, have warned that people with gender identity issues do have deep disorders, with surgery sometimes leading to suicidal thoughts.
The Memorandum of Understanding, which was signed earlier in October also by groups such as the U.K. Council for Psychotherapy and the British Psychological Society, explains that it serves as a warning against the practice of "conversion therapy" in the country.
"Signatory organisations agree that the practice of conversion therapy, whether in relation to sexual orientation or gender identity, is unethical and potentially harmful," the memorandum reads.
"Signatory organisations agree that neither sexual orientation nor gender identity in themselves are indicators of a mental disorder."
The document affirms that the organizations are not trying to "deny, discourage or exclude those with uncertain feelings around sexuality or gender identity from seeking qualified and appropriate help."
"For people who are unhappy about their sexual orientation or their transgender status, there may be grounds for exploring therapeutic options to help them live more comfortably with it, reduce their distress and reach a greater degree of self-acceptance," it adds.
"Some people may benefit from the challenge of psychotherapy and counselling to help them manage dysphoria and to clarify their sense of themselves. Clients make healthy choices when they understand themselves better."
The ACC, which was set up in 1992, says on its website that it acts "as a Christian voice for its members in relation to Government, educators and other organisations in related fields in the UK."
The American College of Pediatricians, meanwhile, says gender dysphoria is a mental disorder and is opposed to bans on "conversion therapy."
"A person's belief that he or she is something they are not is, at best, a sign of confused thinking. When an otherwise healthy biological boy believes he is a girl, or an otherwise healthy biological girl believes she is a boy, an objective psychological problem exists that lies in the mind not the body, and it should be treated as such," ACPeds stated.
"These children suffer from gender dysphoria. Gender dysphoria, formerly listed as Gender Identity Disorder, is a recognized mental disorder in the most recent edition of the Diagnostic and Statistical Manual of the American Psychiatric Association. The psychodynamic and social learning theories of GD/GID have never been disproved."
ACPeds has also noted that bans on "conversion therapy" "prevent therapists from exploring not only a young person's sexual attractions and identity, but also his or her gender identity. Therapists are not allowed to ask why an adolescent believes he or she is transgender; may not explore underlying mental health issues; cannot consider the symbolic nature of the gender dysphoria; and may not look at possible confounding issues such as social media use or social contagion."
With more children and adolescents being encouraged to undergo hormone treatments that block puberty, physicians have been speaking out about the dangers of going down that path and how little is being said about the risks.
During a panel last week hosted by the conservative think tank The Heritage Foundation, doctors warned that children and families struggling with gender dysphoria are not receiving the facts to inform their decisions.
"If you are going to take a standard approach to a treatment condition of any sort — not just gender issues, and make that drastic of a change — one would expect that there was a landmark study that was done, a randomized, controlled trial or a series of very important findings that consistently showed that this is a good idea," warned Paul Hruz, a St. Louis-based doctor who is a professor of pediatrics, endocrinology, cell biology and physiology at the Washington University School of Medicine.
"The reality is there is no science to back this drastic change."
Earlier this month, Professor Miroslav Djordjevic, a leading genital reconstructive surgeon, warned that a growing number of biological males who underwent operations to look like females suffer deep issues of regret.
The Serbian surgeon talked about the "crippling levels of depression," including suicidal thoughts, that transgender patients wishing for a reversal have shared with him.