Christian Couple Who Refused to Teach Easter Bunny Is Real Loses Foster Children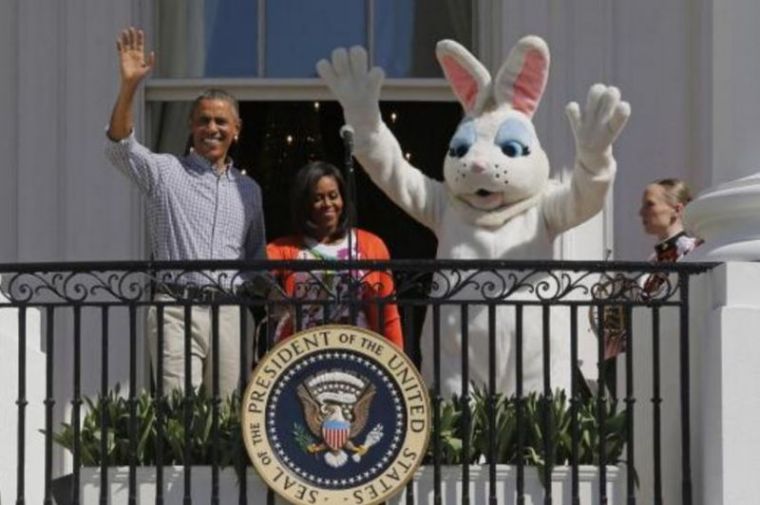 A Christian couple in Canada has filed a lawsuit against Hamilton Children's Aid Society for removing two foster children from their home because they refused to lie to the girls that the Easter Bunny is real.
"We have a no-lying policy," Derek Baars, one of the foster parents, told National Post, pointing out that a child support worker insisted that he and his wife Frances Baars tell the two girls in their care, aged three and four, the Easter Bunny is real. "We explained to the agency that we are not prepared to tell the children a lie. If the children asked, we would not lie to them, but we wouldn't bring it up ourselves."
The eligibility of the Baars, members of the Reformed Presbyterian Church of North America, was canceled and the children were taken away. They filed a lawsuit against the CAS, sponsored by a conservative non-profit group, Justice Centre for Constitutional Freedoms, last week.
Dominic Verticchio, executive director of the Hamilton CAS, disputed that CAS was disrespectful of the Baars' beliefs. "There are two sides to every story," he was quoted as saying. He did not explain any further, apart from saying that the agency works to have the customary practices of children placed in care continued while in foster care.
The CAS worker, who insisted that the Baars teach the kids that the Easter Bunny is genuine, was introduced to the couple after Christmas. The worker told them that the Easter Bunny was an important part of Canadian culture.
"My husband and I were confused," Frances was quoted as saying. "I asked her if she actually believed in the Easter Bunny or realized it was fictitious. After evading this question initially, she finally admitted the Easter Bunny was not real, but she did not consider it lying to tell children it was real; she believed it to be an essential part of every Canadian child's experience."
The couple noted that the CAS worker was afraid that if a same-sex couple were potential adoptive parents, the Baars might not treat them well.
In her suit, Frances wrote that the CAS worker made "derogatory statements and disparaging accusations against us based on our Christian faith."
The Baars took the two girls as they couldn't conceive a child of their own. "It was our delight to have the girls with us. We loved them from the moment they came to us," Frances said.