Christian Entertainers Walk in New York Fashion Week to Promote Heart Health Awareness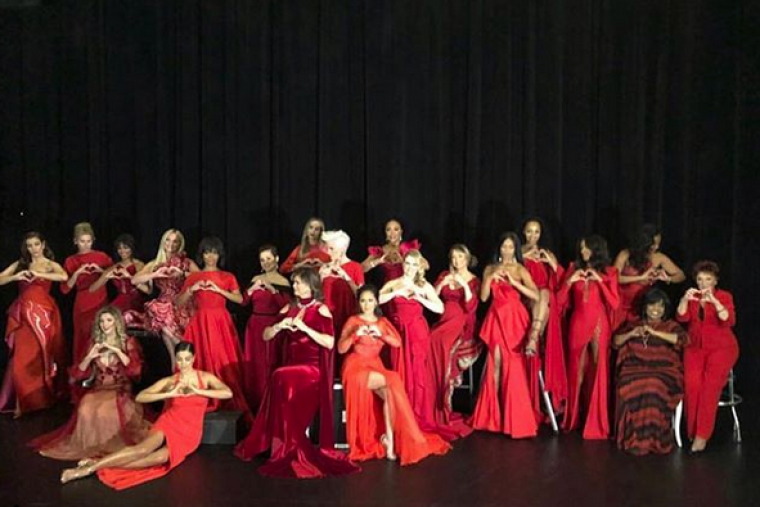 A number of Christian entertainers served as models during New York Fashion Week at the American Heart Association's Go Red for Women Red Dress Collection 2018 Thursday.
The Macy's-sponsored event brought Grammy Award-winning gospel singer CeCe Winans, "The Real" co-host Adrienne Bailon Houghton, model and designer Kathy Ireland, actresses Kate Walsh, Lynn Whitfield and Melissa Joan Hart out as celebrity walkers.
While these women have previously gone on record to speak about their Christian faith, they spoke up about their personal reasons for wanting to raise heart health awareness by participating in the event.
"The event reminds women of the need to protect their heart health, inspiring them to make a change because cardiovascular diseases claim the lives of about one woman every 80 seconds, unnecessarily. The good news is that 80 percent of cardiovascular diseases, including stroke, may be preventable with education and lifestyle changes," a statement on the Red Dress Collection website reads. "Know your numbers" and inspire friends and loved ones to lead healthy lives."
Winans shared her reason for wanting to take part in the event where each celebrity model wore a red garment.
"I GO RED in memory of my brother, Ronald Winans, who passed away from heart disease," she said in a statement.
In an Instagram video she shared just how honored she was to take part in the event.
"We're so honored to be here and we want to remind everybody to be healthy," Winans said before hitting the runway Thursday.
Adrienne Bailon Houghton also wanted to honor somebody in her family, her grandmother.
"I GO RED in memory of my grandmother, 'Tita' Carmen Maria Zayas, who passed away from heart disease," she said in a statement.
Actress Melissa Joan Hart had a similar story about her grandmother.
"I GO RED for my grandmother Joan (or Nannie as we called her) who died of a stroke," she said.
Actress Kate Walsh said she wanted to "educate women about their heart health" while model and designer Kathy Ireland sought to "remind women that cardiovascular disease is our No. 1 cause of death."
"Greenleaf" actress Lynn Whitfield also witnessed her grandmother die from a heart attack and spoke about the importance of women paying close attention to their health in a United Press International report.
"It's so important that we take responsibility for the quality of our lives, which a huge, important part of that is how healthy we are, how good we feel, what the outcomes are for our longevity," she said. "Just the quality of our living here on Earth. Our body is the vessel that carries our purpose. If we're not healthy, if we don't have our health, it's very difficult to realize that which we are destined to do."