Christian evangelist shot in head while promoting church service on Arizona street: police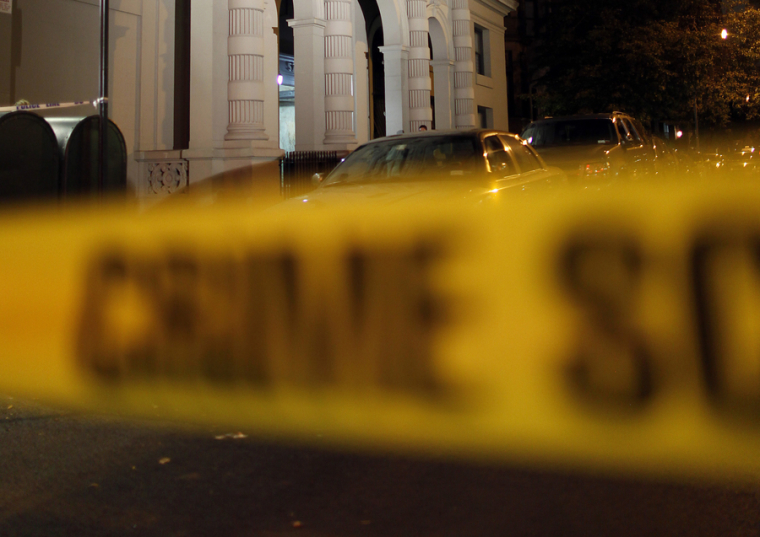 Local police are searching for answers after a Christian evangelist was shot in the head while preaching on an Arizona street last week and is now hospitalized in critical condition. 
Hans Schmidt, the 26-year-old outreach director at Victory Chapel First Phoenix Church, was shot while street preaching on Wednesday night before service, according to a statement on the church's website. 
Gina Winn, the public information officer for the Glendale Police Department, said during a press conference that officers responded to a call for service about a male who arrived at a local hospital with a severe head injury. 
"Initially, it was believed this was due to an assault, but it was later determined the subject had sustained a gunshot wound," Winn said. Schmidt was standing on the corner of 51st Avenue and Peoria, where he was "preaching about a church service at a local church," she added. It is unknown at this time how Schmidt was shot. 
"We are seeking the public's assistance in obtaining any information regarding what could have happened," she said, noting that the intersection in question is typically busy and it is likely there were people in the area when the incident occurred. 
"We believe there is somebody within the valley that does know something about what happened."
"This is a horrible, horrible offense," Winn continued. "We have a 26-year-old who was a military medic. He is recently married. He has two small children, and he is currently in a critical state. It is imperative that the public reach out if you do have information so that we can bring justice to Hans and his family."  
Due to the large number of businesses within the area, Winn said detectives are reviewing surveillance footage as part of an ongoing investigation.
"Our detectives are going to follow up on every lead, and based on the information they obtain regarding the investigation, they will charge appropriate charges whether that's a hate crime or not," Winn said. 
"It is too early to determine whether or not this was committed by somebody who was driving by or on foot or if it's related to Shannon's Law where somebody shoots a firearm round up into the air and then it comes back down," she added.  
The Glendale Police Department requests that anyone who knows any information regarding the incident call its non-emergency number at 623-930-3000.
"One of the things that the Glendale Police Department really preaches to the public is 'if you see something, say something.' And in this instance, that's exactly what it is," Winn said,  
3TV/CBS 5 reported one witness who works nearby, Paul Sanchez, reportedly saw a vehicle drive by Schmidt with people inside who screamed and cursed at him.
"There was a lot of everything, really, hateful comments, people yelling at him, 'get off the street,' all sorts of mean things," Sanchez was quoted as telling the outlet. 
Victory Chapel posted a statement following the tragedy asking for prayers for the preacher.
"He is in critical condition and in desperate need of a miracle," the statement reads. "The family remains encouraged by what they are seeing and are rejoicing."
​An earlier statement from the church stated that it was discovered Schmidt had been shot after a CT scan. 
"He began seizing and was intubated," the church stated. "There has been some movement; however, physicians are uncertain how much is voluntary and began draining fluid from his brain. He remains in critical condition, please continue praying."
Schmidt's wife, Zulya Schmidt, took to social media to express her sentiments regarding her husband's critical condition. 
"My husband was shot in the head yesterday while street preaching on the corner of 51st Ave and Peoria If anyone has any info, please contact 911," she wrote in a Facebook post. 
"Thank you for your prayers. Believing God has the final say. I love you so much babe."
Larry Dettman, a church member, told 3TV/CBS 5 that church services at Victory Chapel on the night of the incident were stopped by news of the incident.
"Out of nowhere, how does this happen? There's some real evil in this world, bunch of human junk in their life and they take it out on somebody else," Dettman said.
Nicole Alcindor is a reporter for The Christian Post.