Hundreds of Christian Fighters Battle to Defend Biblical Syrian Town From ISIS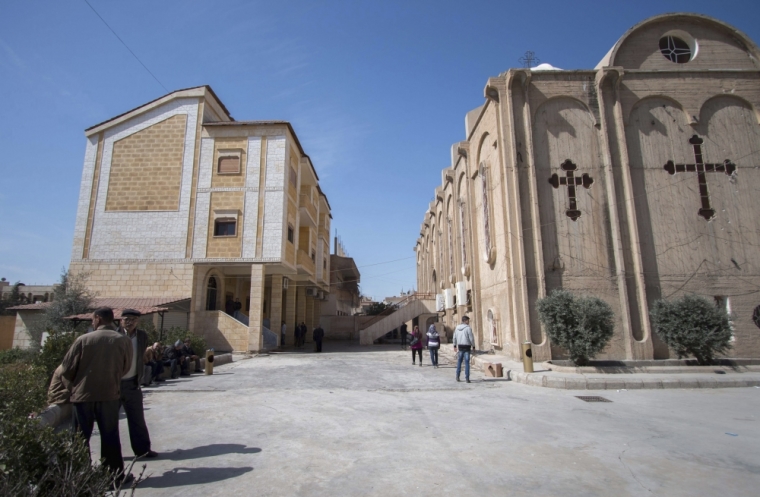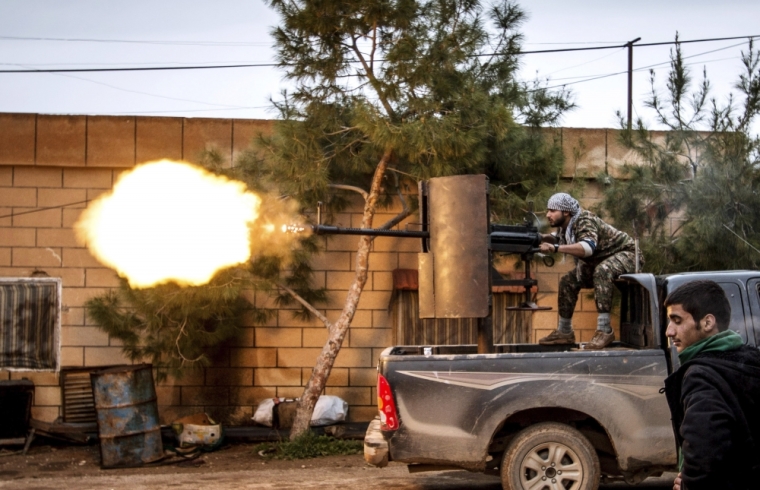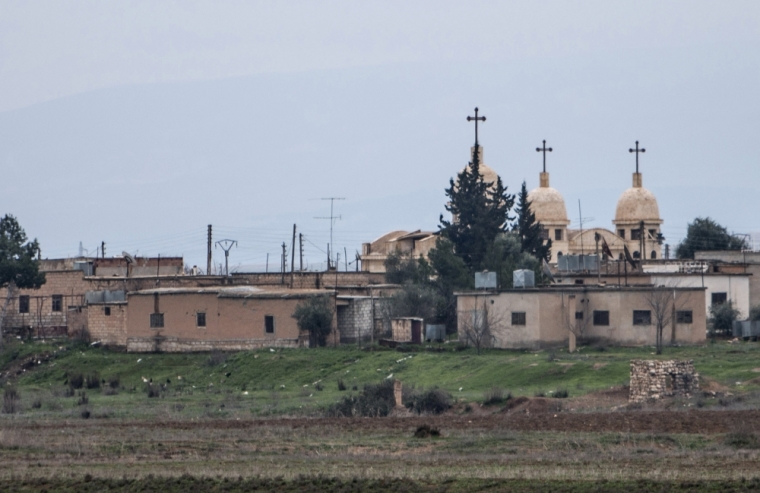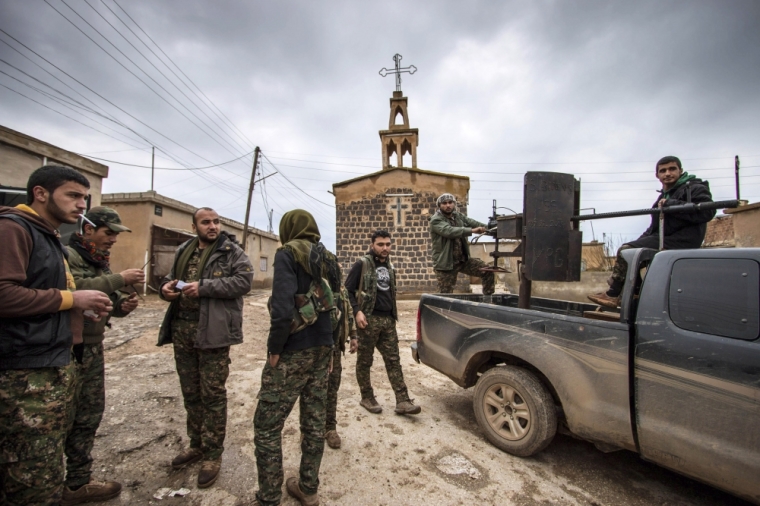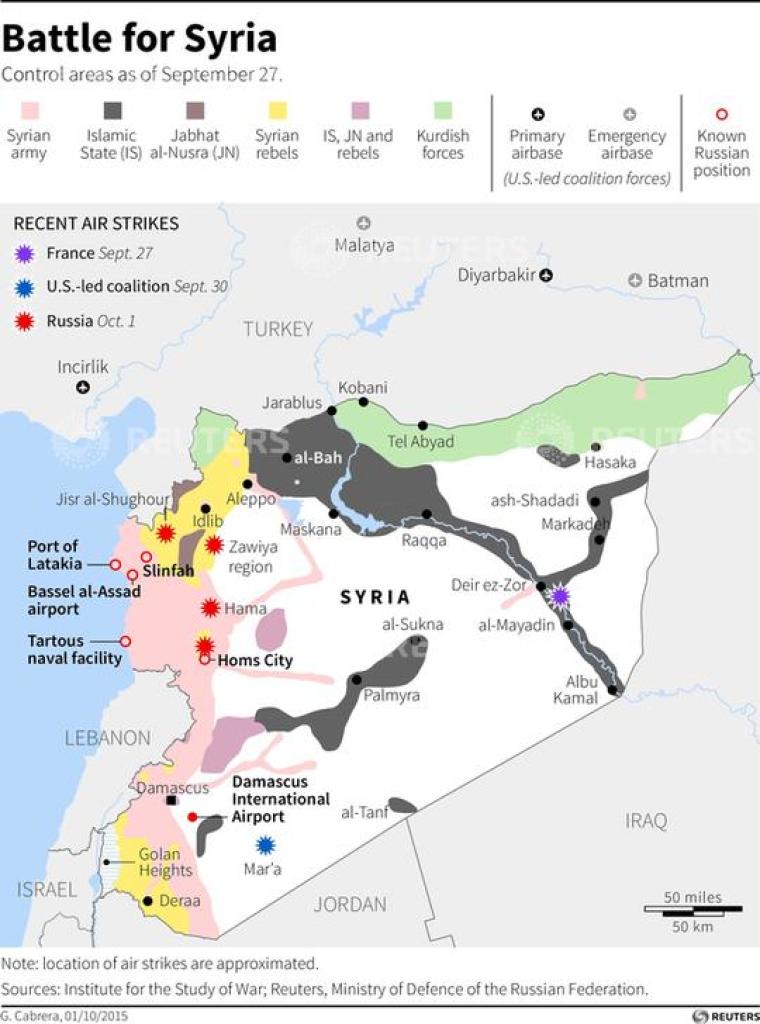 View Photos
Hundreds of Christian fighters from across Syria have united to defend a biblical Syrian Christian town from being conquered by the Islamic State terrorist organization, the head of the Syriac Orthodox church has said.
As IS militants continue to push west toward the Syrian capital of Damascus, the jihadi group began an offensive in the ancient Assyrian heartlands on Oct. 31. Although IS has already captured the town of Maheen, Christians are coming from all over the country to prevent IS from conquering the town of Sadad, which lies about 4 miles from Maheen.
Sadad, which is referred to in the book of Numbers and the book of Ezekiel as "Zedad," is seen as a strategic town that lies on a highway that connects Damascus and the town of Homs.
The al-Qaeda-linked al-Nusra Front conquered the town in 2013. Although the town was recaptured by the Syrian army a week later, it was not before IS murdered as many as 46 Syriac Christians there.
But now that IS has attacked Sadaad for over a week, Mor Ignatius Aphrem Karim II, the leader of the Syriac Orthodox church, told Newsweek that over 500 Christian fighters have been battling to keep IS militants from entering the town.
Karim, who traveled from the Damascus to Sadad to help increase the morale of the Syriac fighters, explained that over 200 christian fighters have traveled quite some distance to defend the ancient town.
"It is under assault," Karim stressed. "IS advanced toward Sadad but they were not able to enter Sadad. The young people in Sadad, with the help of some armed groups, were able to fight back and push IS back to where they started. They are helped by some groups coming from different parts of Syria also."
While many Syriac fighters have come from Damascus and towns throughout the Homs province, other fighters have come from as far as Qamishli, a town near the Turkish border that is about an eight-hour drive from Sadad.
"People from all over Syria have arrived to fight for Sadad," one unnamed Christian fighter told Newsweek. "It is a symbolic place for us and we will not allow it to fall again."
Although hundreds of Christians have traveled to defend the town, many Muslims and Alawites have joined the ranks of the Syrian army to defend the town from IS, Karim explained. Karim added that a couple hundred fighters from the Lebanon-based Syrian Social Nationalist Party militia, which also includes Muslims, have also joined in the town's defense.
As hundreds of thousands of Christians in Iraq and Syria have fled from their homelands in search of safety, Karim says it is refreshing to see Syrian Christians fighting to protect their homeland at a time when Christianity is in danger of becoming extinct in the region.
"It was emotional but it was also very encouraging to see our young people determined to defend their land and stay in their homeland," Karim stated. "To see them ready to fight and to sacrifice for their land, I think that's what's very meaningful, that made me very proud of them."
Despite there being many people devoted to protecting the town, many Sadad residents fled from their homes when IS began its advance in the region. According to Newsweek, the town's population has dwindled from about 15,000 during the summer to just about 2,000.
"We hope that Sadad does not become a new Mosul, Nineveh, Khabour or al-Qaryatain," Nuri Kino, founder of the advocacy group A Demand for Action, told Newsweek. "The people in Sadad and all those that joined them, many Christians from all over Syria, showed that they have had it with ISIS turning Christians into slaves."