Christian film starring Kevin Sorbo gets R rating despite family-friendly content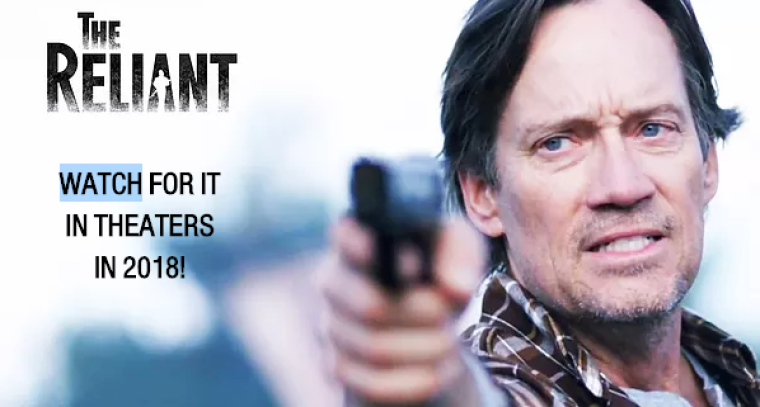 The Motion Picture Association of America gave Christian film "The Reliant" starring Kevin Sorbo and other Christian celebrities an R rating although it's pegged faith-based and does not feature profanity, nudity, torture or extreme violence.
The film's producer, Dr. J. P. Johnston, started an Indiegogo fundraising page to get support to "fight the MPAA's ridiculously unfair R rating of 'The Reliant.'"
"The Reliant" stars Sorbo ("Hercules"), The Benham Brothers ("War Room"), Brian Bosworth ("The Longest Yard"), Eric Roberts ("The Dark Knight") and Mollee Gray ("High School Musical").
According to the synopsis, the film takes place during an economic collapse that "precipitates widespread rioting and looting, forcing a 21-year-old lovesick girl to care for siblings in a stretch of woods bordered by lawless anarchy, wondering why a good God would let this happen."
Johnston notes that "there's no obscenity, no sexuality, no gore, and no horror in this movie."
"There's realistic suspense and combat, and perilous situations where civilians are attempting to defend themselves, but, thanks to careful counseling from experienced filmmakers, we remained vigilant to stay well below the level of violence that would be categorized as 'R.'" 
Johnston called the MPAA's rating "a deliberate attempt to sabotage" the engaging, pro-Second Amendment theme, featured in the film. He maintained the target audience is "lovers of faith-based movies and meaningful, family-friendly entertainment."
Tim Schmidt, the CEO of the U.S. Concealed Carry Association and executive producer of "The Reliant," also described the film as "family friendly."  
"It seems the MPAA gave 'The Reliant' an R-rating due to their discomfort with how the movie depicts the responsible use of a firearm by a pre-teen boy. This boy saved the innocent lives of his own family members! It just doesn't make sense to me," Schmidt said, according to Laconia Daily Sun.
Kendra Thomas, mother of 13, screened the film with her children and agreed that it was appropriate for her homeschooled children.
"My children and I viewed 'The Reliant' together and found it perfectly appropriate for family viewing ... Unlike other movies, there is no nudity, sex, horror, profanity, innuendo, intoxication, blasphemy or racism in 'The Reliant.' There is more to dislike in the animated children's movie Captain Underpants than in 'The Reliant,'" Thomas is quoted saying on Indiegogo.
Johnston noted, "Yes, Kevin Sorbo's character and his children use weapons to defend themselves from armed looters, but it is so much less violence than even many PG-13 action films. This is an entertaining but God-honoring film. We were so careful to prevent the 'The Reliant' from coming anywhere near an 'R' rating."
Last Christmas, Johnston gave away an AR-15 rifle as a promotional giveaway for the film.
According to the film's website, which proudly promoted the controversial giveaway on the front page, Johnston, who is also a family practice physician, wanted to help encourage "responsible gun ownership" with the giveaway. Producers are still raffling away one of the firearms carried by Sorbo's character in the movie, a fully functioning "9 mm Kahr PM9 handgun."