Christian Film Starring Kevin Sorbo Giving Away AR-15 Rifle as Christmas Promotion After Church Shooting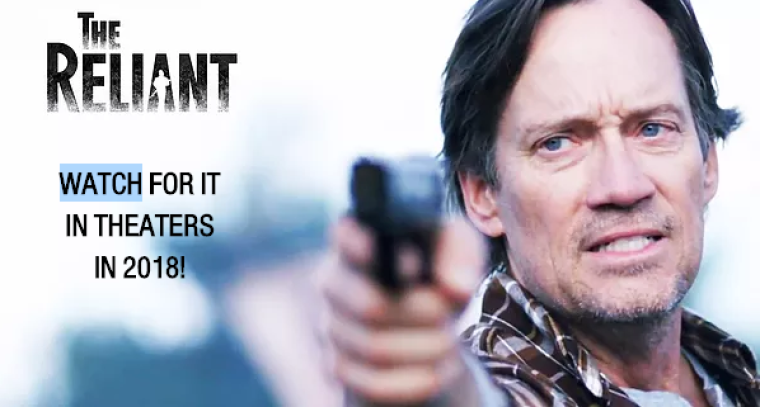 The upcoming faith-based film, "The Reliant" will give away an AR-15 rifle as a promotional giveaway on Christmas day.
According to the film's website which proudly promotes the controversial giveaway on the front page, the faith-based filmmaker Dr. J.P Johnston, who is also a family practice physician wants to help encourage "responsible gun ownership" with the giveaway.
"The Reliant" is scheduled to hit theaters in 2018 and features actors Kevin Sorbo ("The Legends Of Hercules"), Brian Bosworth ("The Longest Yard"), and Eric Roberts ("The Dark Knight").
<iframe src="https://player.vimeo.com/video/237835966" frameborder="0" width="640" height="360">
THE RELIANT - faith-based action movie starring Kevin Sorbo, Brian Bosworth, Eric Roberts, Mollee Gray, and the Benham Brothers from Anna Johnston on Vimeo.
Johnston is the "proud owner" of the DPMS AR-15 5.56/.223 caliber rifle used in his film and, despite that weapon type being behind the recent massacre carried out in a Sutherland Springs, Texas church, he recently told Standard News Wire that he's giving it away because of the hero who ended the Texas tragedy.
Dr. Johnston praised Stephen Willeford, 55, the neighbor who grabbed his own AR-15 to stop the gunman who opened fire inside First Baptist Church of Sutherland Springs, Texas, this month, killing 26 people.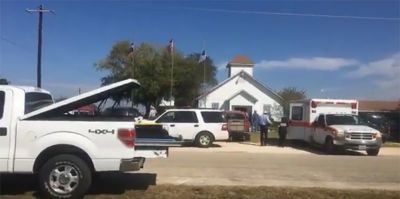 "Who knows how many Sunday services the murderer would have visited if it weren't for the courage of Stephen Willeford," Dr. Johnston said. "But his courage wouldn't have amounted to much more than a brave death if it weren't for the Second Amendment. Our forefathers knew that arms in the hands of the law-abiding was necessary to protect against criminals and tyrants. That's why they secured this right in the Bill of Rights, and required our leaders to take an oath to uphold and defend it."
The Texas shooter obtained his rifle illegally. Due to an existing domestic violence charge, he was forbidden to own a firearm.
"This brings to mind the bumper-sticker adage, 'If guns are outlawed, only outlaws will own guns,'" Johnston continued.
Following the massacre, a Sheriff's Office in Texas held a security summit at Celebration Church in Georgetown to educate churchgoers on how to defend themselves in the event of a future church shooting. The Williamson County Sheriff ensured that the 1,000 people representing more than 170 congregations in attendance had "enough information to create a security program for their congregation" no matter how small or large they are," Patricia Gutierrez, a spokesperson with County Sheriff Robert Chody's Office, told The Christian Post.
"The ultimate goal is to educate our community and better equip them so they are not sitting ducks in an active situation like a shooter or killer or any type of event," Williamson County Sheriff Robert Chody likewise told a local CBS channel of the event .
To win the AR-15, "The Reliant" contestants have to answer five trivia questions about the movie which are listed on the film's site and Social Media. The award will be shipped just in time for Christmas Day from a dealer with a Federal Firearms License.
According to the film's synopsis, "The Reliant" follows an economy collapse that causes "widespread rioting and looting [which] leaves a 19-year-old lovesick girl struggling to care for her four younger siblings in a stretch of woods on the outskirts of their burning town, wondering why a good God would let this happen. 'Why do bad things happen to good people?' 'The Reliant' takes the hard questions head on, and answers them in a memorable, entertaining way that honors God, satisfies the conscience, and strengthens your faith."
Dr. Johnston maintained that his Christian movie is "relevant and winsome in its defense of the right to keep and bear arms."
For more information on "The Reliant," visit the website.