Acting in Christian Film 'Unbroken' Taught Suffering Can Be Blessing, Hollywood Actress Says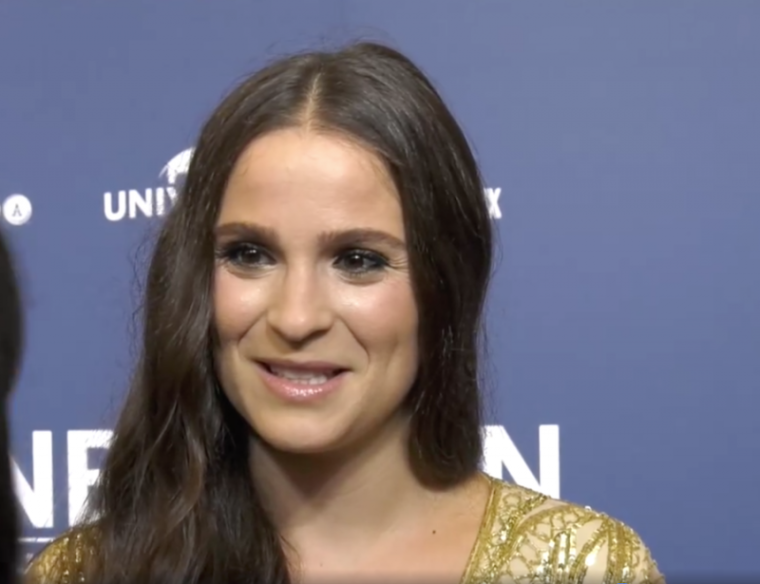 DALLAS — Hollywood actress Gianna Simone says the new film "Unbroken: Path to Redemption," about World War II prisoner of war Louis Zamperini, personally touched her life, teaching her the beauty behind pain and suffering.
"It is super humbling and I'm extremely grateful to be part of such a legendary icon, his story has taught us so much about forgiveness and about peace and about overcoming challenges, hurdles and hard times and how hard times can turn into beautiful times," Simone told The Christian Post at the red carpet premiere of the new installment to the Unbroken story last week.
"Those hard times can be diamonds in the rough and turn into miracles. There's no really bad times in life, we think they're bad times but actually God gives us bad times sometimes and then He gives us good times 90 percent of the time," she continued.
Simone illustrated that although people don't ever want to go through difficult seasons, she believes it is in those moments one truly grows.
"Pain and suffering are blessings actually, they refine us. They make us more empathetic and they make us more humble and grateful for the good times. You can't know good without bad," she maintained.
"Unbroken: Path to Redemption," based on Laura Hillenbrand's best-selling book, Unbroken, covers the second half of Olympic gold medalist Louis Zamperini's life, when he returns home after being held captive at a prisoner of war camp in Japan. The true story picks up where Angelina Jolie's 2014 "Unbroken" movie ended and shows his battle with PTSD and the toll it takes on his family. Simone plays his sister.
This year, the actress mostly known for her secular work, has been featured in three faith-based films: the blockbuster hit, "I Can Only Imagine," "God Bless The Broken Road" and now "Unbroken: Path to Redemption." When asked if she would focus on this beat of acting from now on, she said many forms of storytelling through film is important.
"They [faith-based films] are my favorite films to watch because I love inspiration, I love positivity and I think the world needs them," Simone revealed.
However, she said action movies are also important for people to watch and unwind while at the theaters, but she has found Christian entertainment to be really important because of its message.
"Sometimes we need good stories that are also true stories and are powerful and can help us in our own lives, that we connect to, that bring hope and healing to us," the Boston native said.
As a Hollywood actress, nevertheless, Simone explained that she equally enjoys doing both mainstream and faith-based films.
Joining her in bringing this redemption story to life on the silver screen are actors Samuel Hunt ("Chicago P.D.") as Zamperini; Merritt Patterson ("The Royals") as his wife, Cynthia; David Sakurai ("Iron Fist") as Zamperini's prison guard Watanabe/"The Bird;" and Will Graham as his grandfather.
"Unbroken: Path to Redemption" was directed by Harold Cronk of "God's Not Dead," and produced by The WTA Group in partnership with Universal 1440 Entertainment.
For more information on "Unbroken: Path to Redemption," the upcoming Pure Flix movie hitting theaters Sept. 14, click here.