Christian Florist and Gay Wedding: 5 Reactions to Supreme Court Sending Case Back to State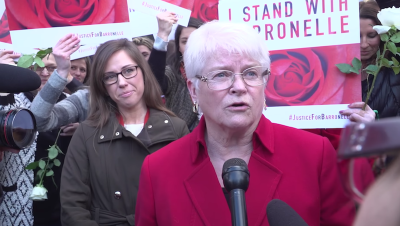 On Monday, the United States Supreme Court vacated a decision from Washington state's highest court against a Christian florist who refused for religious reasons to provide services for a gay wedding.
In 2013, a same-sex couple filed a lawsuit against Barronelle Stutzman of Arlene's Flowers for refusing to provide services for their gay wedding due to her sincerely held Christian beliefs.
In their order vacating the decision, the Supreme Court cited their decision Masterpiece Cakeshop v. Colorado Civil Rights Commission, in which the Justices ruled 7-2 that baker Jack Phillips was mistreated by the commission when they decided to punish him for refusing to design a cake for a same-sex wedding in 2012.
The latest episode in the debate over religious liberty and LGBT rights, the high court's order in the Stutzman case has garnered many reactions from liberals and conservatives.
Here are five reactions to the Supreme Court's order. They include perspectives from the law firm that represented Stutzman, the largest LGBT advocacy group in the United States, and a fellow Southern Baptist.