Christian Funeral Home Defends Right to Fire Transgender Employee in Appeals Court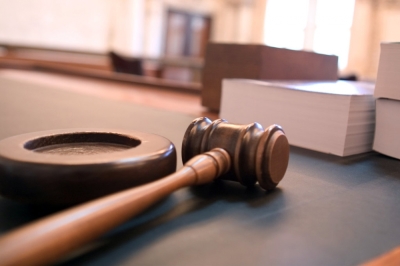 A federal appeals court on Wednesday heard an employment discrimination lawsuit filed against a Christian funeral home owner in Michigan after he fired a transgender employee who was transitioning from male to female and requested to wear women's clothing.
Lawyers from the United States Equal Employment Opportunity Commission argued before the United States Court of Appeals for the 6th Circuit that R.G. and G.R. Harris Funeral Homes violated discrimination law when it fired funeral director and embalmer Aimee Stephens (born Anthony Stephens) two weeks after the employee announced that she would be transitioning to be a woman.
After winning in federal district court last year, the Harris Funeral Homes legal team at the Alliance Defending Freedom again argued that owner Tom Rost has a religious freedom right under the Religious Freedom Restoration Act and the First Amendment to have a sex-specific dress code and operate his chain of funeral homes in accordance with his Christian beliefs.
"They had a lot of questions, as most panels do," ADF lawyer Doug Wardlow told The Christian Post Thursday, referencing the judges' responses to the arguments from both sides.
"We argued forcibly that Tom Rost has a right to run his business according to his belief that sex is a gift from God and shouldn't be forced to have an employee in a public-facing position that sends a message to the public that contradicts his sincerely-held religious beliefs. That would entitle him to a defense under the Religious Freedom Restoration Act, which is what the [lower court] held."
According to Michigan-based LGBT newspaper Between the Lines, EEOC appellate attorney Anne Noel Occhialino contested that Harris Funeral Homes did not qualify as a religious organization. Occhialino also stated that there is no doctrine that calls for denying employment based on gender.
Wardlow contended that Rost's funeral home business is his form of "ministry."
"He feels a religious calling to serve those who are grieving. It is his ministry. The funeral home is his ministry," Wardlow stressed in his interview with CP. "It is critically important in that kind of situation that the person be able to operate their business and their ministry consistent with their religious principles. That is what the First Amendment and the Religious Freedom Restoration Act require. They don't allow the government come and tell the religious business owner to violate their faith in the operation of their business."
The funeral home's mission statement says that "its highest priority is to honor God in all that we do as a company and as individuals."
Wardlow also argued that his client is not guilty of sex discrimination under federal Title VII law "because he was simply enforcing a sex-specific dress code" that "doesn't impose a burden on one sex or the other and it's not sex discrimination."
A federal district court sided with Rost last August and ruled that the company was exempt from discrimination law under the Religious Freedom Restoration Act.
"Rost sincerely believes that the 'Bible teaches that a person's sex (whether male or female) is an immutable God-given gift and that it is wrong for a person to deny his or her God-given sex,'" Judge Sean F. Cox of the U.S. District Court for Michigan's Eastern District wrote in his ruling from August 2016. "Requiring the Funeral Home to provide a skirt to and/or allow an employee born a biological male to wear a skirt at work would impose a substantial burden on the ability of Rost to conduct his business in accordance with his sincerely-held religious beliefs."
The EEOC appealed the lower court's decision in October 2016.
Given the fact that former President Barack Obama is no longer in office, the American Civil Liberties Union filed a motion in January to intervene in the case to protect Stephens' interest should the Trump administration's EEOC pursue Stephens' case less aggressively. The motion was granted in March.
"In America, we employ people based on their qualifications, not whether someone is living up to their employers' stereotypes of how a woman or man should behave," American Civil Liberties Union Deputy Legal Director Daniel Korobkin, who is part of the legal team that represented Stephens in court, told wxyz.com.
Wardlow told CP that the circuit court judges asked a number of hypothetical questions in Wednesday's hearing.
"There were a number of hypotheticals that were asked and we answered them all," he said. "It is important to note that the Religious Freedom Restoration Act is applied in a case-by-case manner and it depends on the facts of each case whether there is a defense of not. It doesn't open the door to discrimination or anything like that. What it does is it ensures that the court is able to look at the different factors that are at play in various cases and ensure that religious liberty is protected."
Wardlow said he is not sure when to expect a ruling in the case.
"It could be as quickly as three months or it could be as long as sixth months or more," Wardlow stated. "We never know."