Christian genocide in Nigeria: 5 facts you need to know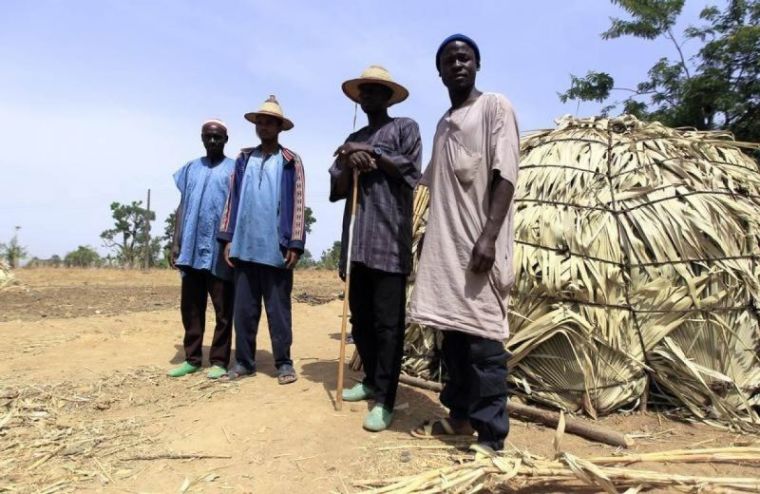 1. What's at the root of the crisis?
What's at the root of the Fulani Muslim herders versus Christians conflict can vary depending on who is asked.
According to prominent human rights watchdog group Human Rights Watch, the violence is increasingly described in "religious terms" (Muslim Fulani extremists vs. Christian farmers) but the organization stresses that "competing claims to land and other resources are at its core."
Fulani are an ethnic group of over 20 million in West and Central Africa. According to the Global Terror Index, only a small subset of Fulani herders (extremists) engage in attacks. Herders have been known to travel hundreds of miles while carrying weapons to protect their livestock.
But over the last several years there has been an increase in Fulani from the north migrating to the Middle Belt, which is where predominantly Christian communities farm. As a result, some cattle have destroyed crops and angered farmers.
"At its core, the herder-farmer violence occurring in Nigeria revolves around the economic plight resulting from the worsening drought and land degradation in Nigeria's northern regions," reads the 2018 Global Terrorism Index, produced by the Institute for Economics and Peace.
"The livelihood of Nigeria's Fulani population is threatened as desertification of their land pushes them south. Crop yields of Nigeria's central and southern-based farmers, on the other hand, are threatened as grazing practices destroy crops due to the increased presence of cattle."
The index notes that there is a long-term potential to disrupt the Nigerian agriculture and livestock economy as the land in both Nigeria's northern and southern states deteriorates.
Anietie Ewang, a researcher with Human Rights Watch based in Nigeria, told CP that one increasingly popular narrative is that climate change and the increasing desertification of Nigeria are leading to increased migration of herders. HRW has not yet established the validity of the claim through research but is exploring it now. 
Ewang also said the presence of Boko Haram in the northeast and bandits in the northwest are further driving the Fulani herders to the Middle Belt.
"While conflicts such as this are not new to the Middle Belt because they have always had nomadic communities that come around, you also see a situation where it is increased and leading to more violence and an unusual number of deaths than we have seen in the past," she explained.
She added that the problem can be compounded by the fact that a lot of local governments have not done a good job maintaining local grazing routes that were established in the 1960s and early 1970s.
She explained that the migration has led to more herders grazing their cattle on farmland which they do not have permission to do, and that leads to the potential destruction of crops.
"It could be that the farmers killed the cattle or killed one or two of the cows or hurt one of the herdsmen," Ewang said.
"There is [often] no one there to document what [initially] happened. We know that there is an altercation that usually will result in someone dying or cattle dying. There is reprisal both ways. We have seen the Fulani community come into local farming communities to kill, maim and destroy. We have also seen the Fulani community being at the receiving end of violence from the farming communities."
While much of what is reported internationally focuses on the atrocities committed by Fulani against farming communities, attacks against Fulani herding communities have also occurred.
As outlined in an extensive December 2018 research report derived from over 262 interviews by Amnesty International chronicling attacks on both Fulani and farming communities, attacks against Fulani communities can be as horrifying and deadly as attacks committed against the Christian farming communities.
But as Christian human rights groups have argued, there are disproportionately more attacks against farming communities than there are against Fulani communities.  
Although the conflict between farmers and herders goes back decades, some argue that what is happening now is different.
Stephen Enada, who co-founded the nongovernmental organization International Committee on Nigeria after fleeing Nigeria to the U.S. in 2016 following the death of his cousin at the hands of Fulani extremists, said that farmer-herder conflicts used to be settled through a process to determine how much a farmer would be reimbursed for destroyed crops.
"Now that no longer occurs. What occurs now, is similar characteristics between them and Boko Haram," said Enada, who has worked since 2000 to raise awareness of ethno-religious injustice in Nigeria, to CP in a phone interview. "Boko Haram started an ideology of establishing an Islamic caliphate. The Fulani also now will kill and grab the land and they will occupy."
"[Many of them] are Islamic fundamentalists," he said. "We are not saying the whole Fulani tribe are militants. The question now is that every aspect of Fulani militants attacking farmers in the Middle Belt of Nigeria is that of religious and ethnic domination. That is what has been known in the areas they occupy. If this was just ordinary farmer-herder, then why burn the religious houses, especially church?"
While many attacks have been attributed to Fulani herdsmen, Fulani associations in the past have denied links to militants and claimed they were being blamed for attacks committed by others.
Fulanis have also claimed in the past that they were attacked by gangs from farming communities trying to steal their cattle and they were forced to defend themselves.