Christian genocide in Nigeria: 5 facts you need to know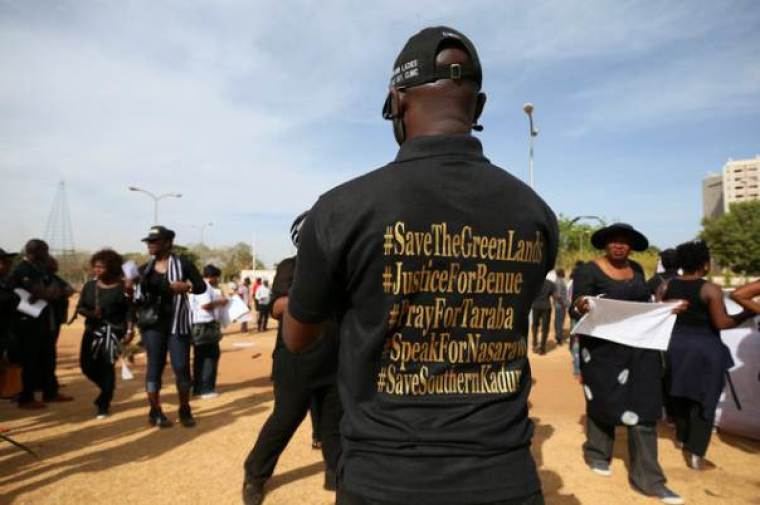 4. Is there a religious element or is this simply a "farmer-herder" conflict?
While international human rights groups and the Nigerian federal government have framed the situation as being simply "farmer-herder" clashes, Enada and Umeagbalasi disagree with such a label.
"It is really simplifying catastrophic incidents in Nigeria by saying 'herder-farmer conflict' and that does not solve the problem," Enada reasoned. "We need to face reality on the ground and call spade a spade. In Southern Kaduna, a village is almost wiped out and over 200 people have been killed in the last week."
Enada feels that the labels of farmer-herder conflict and land disputes "indulge the killers and perpetrators."
"There is no land in this regard. It is not about grabbing somebody's land. They are killing innocent citizens and now you call it a 'farmers-herders conflict.' Then, who are the actors killing?" Enada asked. "Where are they and who has arrested them? It is ambiguous and reprehensible and something that has to be addressed."
Umeagbalasi also believes that the label of farmer-herder clash is a "false claim from the federal government."
"Are there not farmers in the Northern part of the country dominated by Muslims?" he asked. "Why are they targeting the Christians? Why are they burning the churches and things like that?"
Enada acknowledged that there are some Muslim farmers who could likely have been killed as a result of Fulani attacks. But he said their deaths should be seen as "collateral damage" in an attack targeting a predominantly Christian farming community.
"In Nigeria, Muslims and Christians live together in most of these communities," he explained. "At the time of the attack, the [aggressors] attack and kill."
Enada and Umeagbalasi both believe that the Fulani extremists involved in the attacks on villages are Islamic "jihadists" who have been radicalized and are looking to drive out Christians from the towns.
Umeagbalasi previously told CP that there have been numerous instances in the past where Fulani have renamed rural Christian lands with Arabic or Islamic names.
But Ewang said that from her point of view, there is no evidence to make the claim that Fulani extremists who carry out the attacks are jihadists or that they are motivated by religion. She said that in most cases of jihadi attacks, the jihadis are upfront with their religious motivation.
"We are not saying this is not a possibility but the jihadists would come out and claim the attacks and say they did this in the name of Allah," Ewang told CP. "With this particular violence, there has been no indication that this is the case."
"Most of the time, if you speak to an average southerner, the violence is framed in terms of religious and ethnic tension, which exists in a lot of these areas," she added.
"There is this belief that this is a ploy from the Muslims to Islamize Nigeria. But there is no evidence that this is true. Because we have a Fulani Muslim president, that rhetoric [Fulani] are going on and killing people and doing as they please is really gaining a lot of traction."
Ewang explained that it is not uncommon in these areas for people to believe the Fulani herdsmen are mercenaries acting on behalf of President Muhammadu Buhari or on behalf of Islamic communities because they are killing Christians.
"But there really is no evidence that this is true," she stressed. "It is interesting because it has caused a lot of other communities to be very defensive even when you have a nomadic herdsmen and their cattle going their own way and they are not exactly hurting anyone."
Amnesty International reports that both farmers and herders have blamed the government and security forces for "supporting either side."  
"Amnesty International's research indicates this is partly because of the fact that perpetrators of the crimes are getting away, encouraged by government's glaring unwillingness to live up to its obligations," the Amnesty report explains.