Christian genocide in Nigeria: 5 facts you need to know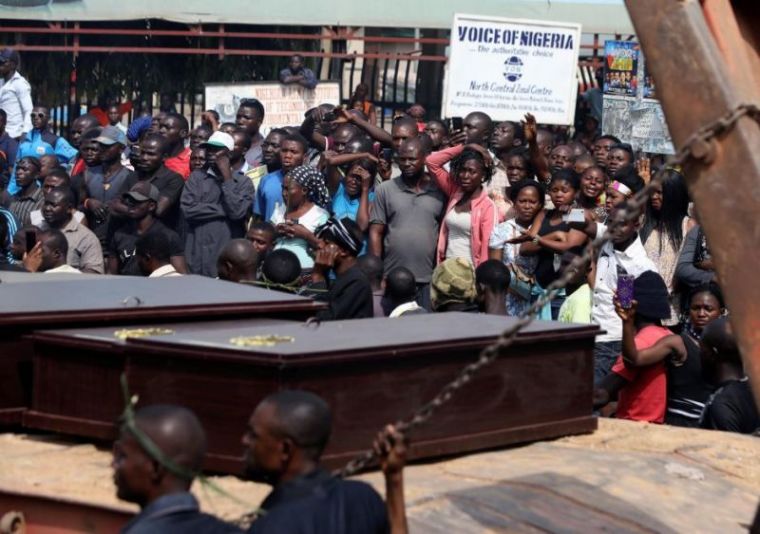 2. How many have died?
Although estimates have varied, one thing is certain about the Fulani-farmer conflict in Nigeria: there was a noticeable spike in the number of killings in 2018.
As the Global Terrorism Index from 2017 notes, Fulani extremists killed about 2,827 people between the years of 2010 and 2016 in 450 separate incidences in Nigeria.
Human Rights Watch estimates through monitoring of credible media that at least 1,600 were killed on both sides of the conflict in 2018.
The Nigeria-based advocacy and research NGO International Society for Civil Liberties & the Rule of Law (Intersociety) estimates that no less than 2,400 Christian farming community members were killed by Fulani extremists in 2018.
One estimate from the Christian Association of Nigeria and Christian leaders reported that as many as 6,000 Christians were killed by radical Fulani during the first six months of 2018. However, Intersociety considers CAN's estimate to be unsubstantiated. CAN could not be reached for comment.
Enada believes that because of the lack of adequate government record keeping, reported death tolls should be construed as nothing more than estimations. He added that having different estimates when it comes to the number of people murdered in a certain conflict is nothing new for Nigeria.
"When you talk about data mining statistics, Nigeria doesn't even have a national data record to even say [what is] our population," Enada explained. "So sometimes, if somebody is killed, you don't even have a way to trace a person to his family outside his community because we don't have data."
"Because we don't have such data, it is very complicated. Sometimes, when people are killed, they will just do a mass burial where there is no autopsy, post mortem, no record. If you go to these communities, you will see that they don't have any record for the people who died. That is what we are working with."
More recently, Intersociety reported in an update Friday that as many as 400 Christians and over 100 children were killed in the first three months of 2019, no fewer than 300 of which were killed in Kaduna. The remaining killings were said to have occurred in the Middle Belt states of Adamawa (25), Plateau (20), Benue (42) and Taraba (8).
Emeka Umeagbalasi, a Christian criminologist and human rights activist based in southeast Nigeria who is board chairman of Intersociety, told CP that his organization's stats are based on "empirical" evidence.
"[Our data] can be defended in court," he contends, noting that some community organizations and groups can sometimes make "unsubstantiated estimations" out of anger.
"Whenever we do things, we are very mindful of the real statistics," he stressed. 
Local authorities' estimates of death tolls from particular attacks often vary with those of community organizations. Enada argues that police and local government sometimes put out lower death tolls intentionally in order to prevent reprisal attacks.
"You won't see government, military and civil society organizations releasing the same figure at any incident that has happened so far," he explained. "This tells me that we have a huge problem."
Ewang told CP that police estimates are often not the most credible.
"There is an idea that the police always seek to put out fewer numbers than the actual number of deaths. Police are not necessarily the best source," she explained. "I am not sure that we or any other group would depend on the police for those numbers. I think the best source you can have for this is someone who is independent, someone who is credible, someone who has no stake in the matter as such. For us, it is a journalist and some credible newspaper sources."
Although Ewang realizes that police often don't put out accurate data, she couldn't speculate on the intentions behind that.