Christian Girl Found Raped and Murdered Didn't Kill Herself, Pakistani Police Admit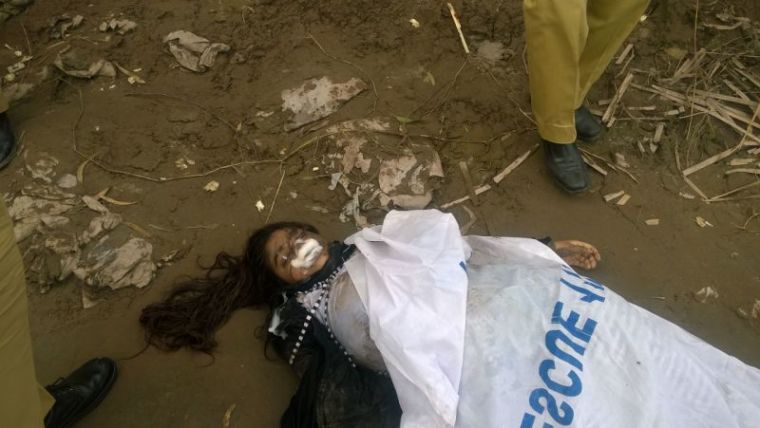 A global outcry from Christians over the brutal murder of a 12-year-old Pakistani Christian schoolgirl has forced police to retract their initial report that claimed the child killed herself.
Police had suggested that Tania Mariyam took her own life by jumping into the Upper Chenab Canal on Jan. 23, but the girl's family pointed to several pieces of evidence that show she was most likely raped and drugged before she was murdered.
The British Pakistani Christian Association is now reporting that judicial magistrate Shagufta Sabir summoned the Sumbrial police and accused officers of failing to recognize "clear evidence" that goes against the claim that Tania took her own life. Officers have since been ordered to initiate a murder investigation.
Wilson Chowdhry, chairman of the BPCA, told The Christian Post that pressure from Christians and international news media helped put a spotlight on the case in Pakistan.
"In a rare case of international media support for a Pakistani Christian persecution case we have seen over 250,000 hits on our website from people shocked at Pakistan's brutality to minorities," Chowdhry said.
"This support, including 24,000 shares by concerned Christians, has led to the opening of a murder case. I am sure a turnaround like this should not be possible."
He warned, however, that the delays in the murder investigation could mean that some crucial evidence has been lost when it comes to the examination of Tania's body.
"Even then we have agreed to pay for the exhumation of Tania's body and an autopsy. A decision on whether Tania's body can be dug up will be made on the Feb. 10 and we call on people to pray and petition for permission," Chowdhry said.
The BPCA is urging people to sign a petition calling for justice for Tania's family.
Chowdhry told CP that the group's original petition on Petitionbuzz's portal was removed without explanation, and speculated it could have been because the original text linked to a news story in Dawn newspaper that estimated 700 Christian girls  have been raped, kidnapped, and forced into Islamic marriage in Pakistan.
Nadeem Gill, the girl's father, meanwhile accused police of delaying the investigation process so that the murderer has time to flee justice.
"There was a disgusting police cover up and I fear that they have colluded with the murderer and know more than they are letting on. They do not care about Christians," Gill said.
"They have had two weeks to investigate and remain unable to find out any clue to resolve the murder.
"My daughter could have been killed by a student or teacher at the school but the school is refusing to provide the footage from the CCTV cameras to me," he added.