Christian Group Labeled 'Extremist' by Parents for Teaching Children About Sin, Hell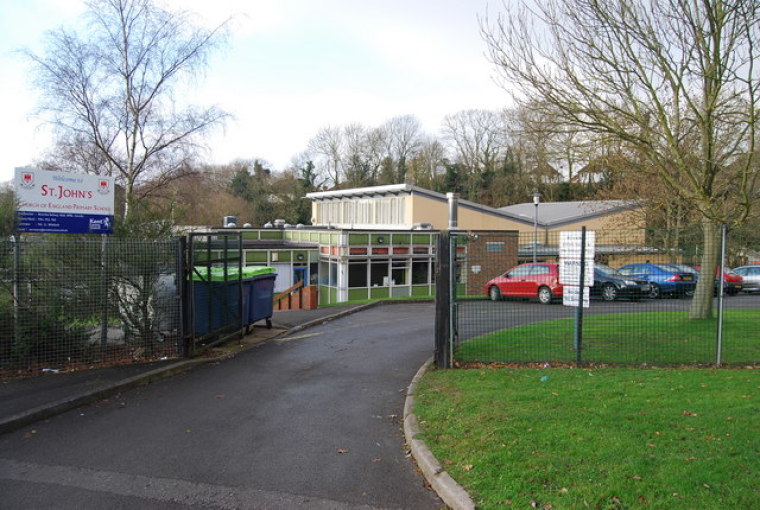 A Christian group is defending itself against allegations that it's teaching students "extremist" views after being banned from a church-run primary school following complaints by parents who said their children were being "exposed to potentially damaging ideology."
"Wherever possible we work in partnership with local churches and we reflect their teaching, always aiming to be sensitive to the local context, and recognizing that churches vary. We teach mainstream Christianity," Wayne Harris, national director of Christian charity Crossteach, said in a statement on Tuesday.
"In 16 years of Christian schools work no teacher has ever raised a concern that something has been said that could be interpreted as in any way 'hateful' or 'extremist' and we strongly refute this current parental allegation. On the contrary, schools have consistently expressed appreciation for the contribution that Crossteach has made and for the quality of the work," Harris added.
As The Telegraph reported, Dan Turvey, headmaster of St John's Church of England Primary School in Tunbridge Wells, said he had listened to parents' concerns and decided to no longer invite the group to lead assemblies or take lessons.
Some parents apparently complained that their children were being taught about sin, and were told that if they don't believe in God, "they would not go to a good place when they died."
Another parent who wasn't named said, "I do know some of the children have been upset by what they have heard. No one minds Nativity plays and Bible stories but considering most of the parents at the school aren't practicing Christians, I think the feeling is that it's all too much."
The parent added: "In Tunbridge Wells the vast majority of primary schools are affiliated with the Church, so it's not like you have a choice whether you expose your children to this. Personally I want my children to learn about all religions. If you want them to be raised as Christians there are plenty of Sunday schools."
Another statement from the parents provided by The Guardian read: "We recognize and respect the school's Christian values but think there is a brand of Christianity that is abusing that respect. The basis of [our] complaint relates purely to concerns over the welfare and safeguarding of children who we believe are being exposed to potentially damaging ideology."
Turvey summarized the complaints by stating that parents believe their children have been "exposed to extremist beliefs" and have been upset and emotionally disturbed.
The headmaster said that he is "deeply saddened" to be cutting ties with the group, however.
"I do not believe Crossteach has done anything wrong," Turvey added. "They do not deserve the tarnishing of their good name and allegations of extremism that have taken place over the last few months."
Although as a faith school St. Johns has leeway to promote the Church of England and Christianity, it's still under obligation to follow Department for Education guidelines when it comes to non-discrimination and respect and tolerance for other faiths, The Guardian noted.
Conservative parents have also clashed with Church of England schools. Christian couple Nigel and Sally Rowe said last month that they're considering suing a school in the Diocese of Portsmouth after officials dismissed their concerns regarding allowing transgender children.
The Rowes have argued that their son was left confused after a boy in class began wearing a dress.
"Our children first said 'they're a boy and they're my friend, and now I've got [to] say she instead of he,'" the couple explained.
The school said at the time that it must follow guidelines and "acknowledge a transgendered person's [so-called] true gender" and crack down on transphobic behavior.
Sally Rowe insisted, however, that officials "should have provided support for the transgender child in a private way with people who are trained professionals ... and who can work through it with that child rather than just let it happen."