Christian Group Releases Ex-Gay Documentary, 'Such Were Some of You'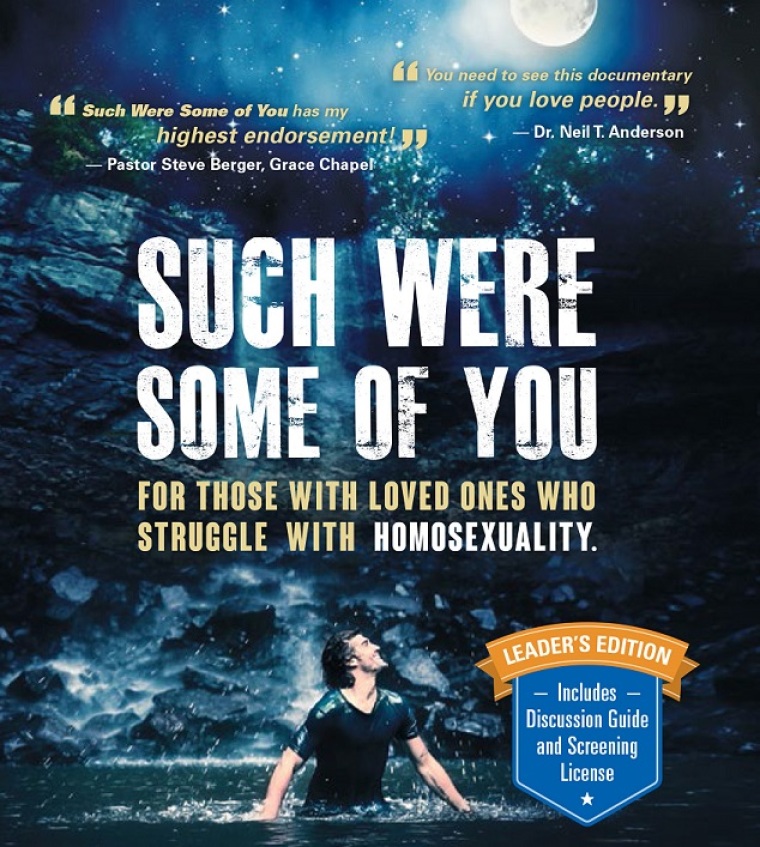 An ex-gay ministry group has released a documentary comprised of interviews with individuals who identify as having formerly struggled with same-sex attraction.
Mastering Life Ministries announced last week the release of "Such Were Some of You," a documentary featuring interviews with 29 people who describe themselves as "former homosexuals."
David Kyle Foster, founder and director of Mastering Life Ministries, told The Christian Post that "Such Were Some of You" was made because his organization "wants people to know that Jesus Christ can transform anyone's life, including homosexuals, and we want them to know how He does it."
"We also wanted to provide a discipleship tool for the Church so that it could become better equipped to redemptively minister to those who struggle with this issue," said Foster.
"We interviewed 29 former homosexuals for the film, as well as a half dozen experts in ministry, psychology and theology. We also interviewed a number of people on the streets of Nashville and Charlotte in order to get general public opinion on the subject."
Efforts and ministries aimed at encouraging homosexuals to change their sexual orientation have garnered much controversy.
Last year Exodus International, at one time the largest ex-gay ministry in the nation, opted to cease operations in the United States.
"Exodus is an institution in the conservative Christian world, but we've ceased to be a living, breathing organism," said Alan Chambers, Exodus' former president, in a statement. "For quite some time we've been imprisoned in a worldview that's neither honoring toward our fellow human beings, nor biblical."
There have also been legislative efforts directed against sexual orientation change therapy, with California being the first state in America to ban therapy for minors.
Regarding the negative press toward ministries like his, Foster of Mastering Life told CP that he felt "two primary sources" contributed to the negative portrayal of ex-gay groups.
"The past failure of the church at large to adequately and biblically address the needs of such people [and the] lock that activist groups have on the media that is being used to disseminate disinformation," said Foster.
Foster added that with the latter reason, it is "a concerted and highly organized effort to misrepresent those who are accurately teaching what Scripture says on the issue and trying to help the homosexual find freedom through Christ."
"Such Were Some of You" is approximately two hours long and includes both a "regular edition" and a "leader's edition," the latter of which includes a discussion guide as well as a license to screen the documentary before a group.