Christian Groups Outraged at Proposed Trump Admin Rule on Benefits for Legal Immigrants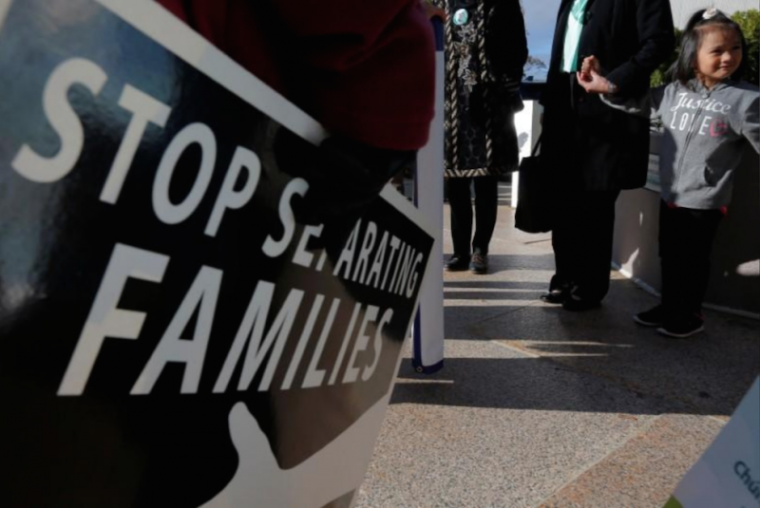 An interfaith coalition that includes several Christian groups has expressed opposition to a new proposed rule from the Department of Homeland Security that would allow for denying green cards to immigrants seeking public benefits.
The proposed rule's 447-page unofficial copy was released last week, in which the DHS proposed requiring that "all aliens seeking an extension of stay or change of status to demonstrate that they have not received, are not currently receiving, nor are likely to receive, public benefits as defined in the proposed rule."
"Aliens who seek adjustment of status or a visa, or who are applicants for admission, must establish that they are not likely at any time to become a public charge, unless Congress has expressly exempted them from this ground of inadmissibility or has otherwise permitted them to seek a waiver of inadmissibility," noted the summary of the proposed rule.
Christian leaders involved in the Interfaith Immigration Coalition denounced the proposed rule in statements released Sunday.
Coalition member Diane Randall, who serves as executive secretary for the Friends Committee on National Legislation, said the proposed rule "lacks compassion and common sense."
"It goes against every faithful teaching to ensure those who are strangers are welcomed, those who are homeless are sheltered, and those who are hungry are fed," stated Randall.
"We reject this sweeping definition of public charge; all members of our community – regardless of their immigration status – should have access to the support they need to survive."
Coalition member the Rev. John L McCullough, president and CEO of Church World Service, called the proposed rule "an attack against families and children."
"Hard-working immigrant families shouldn't have to choose between having enough to eat and their citizenship prospects," said McCullough.
"This type of policy goes against the tenets of our faith traditions to welcome and love our neighbors, and also to care for our children."
The United States Conference of Catholic Bishops also denounced the DHS' proposed rule in a joint statement by Bishop Joe Vasquez, Chair of the Committee on Migration and Bishop Frank Dewane, Chair of Committee on Domestic and Social Development.
"Yesterday's Notice of Proposed Rulemaking undercuts decades of administrative policies and guidelines on how immigrants are treated by the United States government," stated the bishops on Sunday.
"While just beginning to review the Proposed Rule, upon initial analysis, it appears that this will be very harmful to families, raising fear among immigrant families already struggling to fulfill the American Dream. Further, it is likely to prevent families from accessing important medical and social services vital to public health and welfare."
The proposed rule was released not long after the Trump administration announced that United States refugee resettlement ceiling will be reduced to 30,000 for fiscal year 2019.
The 30,000-refugee cap, which is the lowest cap set by any administration since the passing of the Refugee Act in 1980, is 15,000 refugees less than the cap set for fiscal year 2018.