This Week in Christian History: Saladin, Jim Bakker, and a Martyred Bible Translator
William Tyndale Executed – Oct. 6, 1536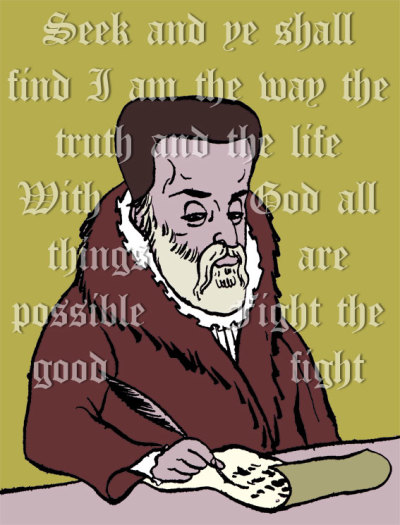 This week marks the anniversary of when one of the most influential English Bible translators was executed for his work.
William Tyndale was an Englishman who translated much of the Bible into his native tongue in the 1500s, which was a time when the British government prohibited vernacular scriptures.
"Tyndale's work was denounced by authorities of the Roman Catholic Church and Tyndale himself was accused of heresy. He went into hiding and began work on a translation of the Old Testament directly from Hebrew into English," noted the BBC.
"On 6 October 1536, Tyndale was tried and convicted of heresy and treason and put to death by being strangled and burned at the stake."
According to David Teems, author of the 2012 book Tyndale: The Man Who Gave God an English Voice, Tyndale heavily influenced the later King James Version of the Bible, crediting him with creating the English phrases "I am the way, the truth, and the life," "Seek, and ye shall find," "With God all things are possible," and "Fight the good fight."
"Tyndale emancipated the English language," Teems told The Christian Post in a 2012 interview. "He taught us how to shape our words."
Reportedly, Tyndale's last words were "Lord, open the king of England's eyes." Given that later on English became Protestant and adopted an English translation based off of his work, Tyndale's may have been eventually answered.