Christian Jailed for Praying Dies After Laos Authorities Deny Him Medication, Watch Him Suffer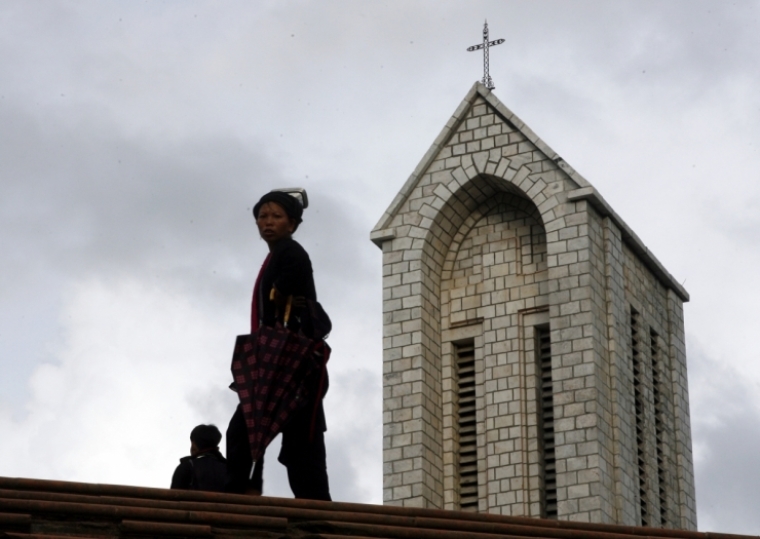 A devoted Christian from the village of Huey in Savannakhet province, Laos, has died after his release from prison, where authorities denied him vital diabetes medication and watched him visibly deteriorate without helping. Human rights groups have said that the man, Tiang Kwentianthong, was arrested nine months ago after he was caught praying for a sick woman.
"Mr. Tiang Kwentianthong, a Christian believer of Huey village in Atsaphangthong district of Savannakhet province ... died on Sept. 17 from his diabetic condition that had become very severe," Human Rights Watcher for Lao Religious Freedom said in a statement, as reported by BosNewsLife.
The 61-year-old Tiang, who needed but was denied his diabetes medication on a regular basis, "continued to suffer severe diabetes. During his imprisonment ... he requested permission to be treated for his worsening diabetic condition but the prison officials denied his request," the group added.
Tiang was married and was the father of six children, AsiaNews noted.
He was arrested in Savannakhet nine months ago when he and four other Christian men visited a local woman who had recently converted to Christianity and had asked for prayers for healing. The woman later died despite the prayers, it was reported.
Any kind of Christian activities, including public prayer, require government approval in Laos, a predominantly Buddhist nation of 7 million people. Christians who pray in public without this permission are often jailed. They make up a distinct minority of the population at less than 2 percent.
The People's Court of Savannakhet Province found Tiang and the four other Christians guilty of "performance of the medical profession without a license" because of their prayers for healing, HRWLRF added, and sentenced them to nine months in prison.
While the Christians were released on March 20, Tiang's diabetes condition had worsened significantly because of the denial of medicine, and he died last week.
HRWLRF said that the Lao government and Savannakhet provincial prison officials must "take responsibility for the death of Mr. Tiang Kwentianthong who was arrested and imprisoned illegally and who was denied request for medical treatment for his worsening diabetic condition."
Persecution watchdog group Open Doors ranked Laos in 28th place on its 2015 World Watch List of countries where Christians face the most severe persecution for their faith.
Open Doors noted that especially in rural areas, people practice animism and are hostile to local members who convert to Christianity, which they see as a "foreign element which may anger the spirits who protect the village."
AsiaNews noted that there have recently been a number of reported cases of Christian persecution in the South Asian country, including a case earlier in September where a Protestant clergyman died during a kidnapping attempt involving a police officer.