Christian Jeweler Gets 'Nasty' Hate Mail, Phone Calls From LGBT Activists Even After He Agreed to Make Engagement Rings for Lesbian Couple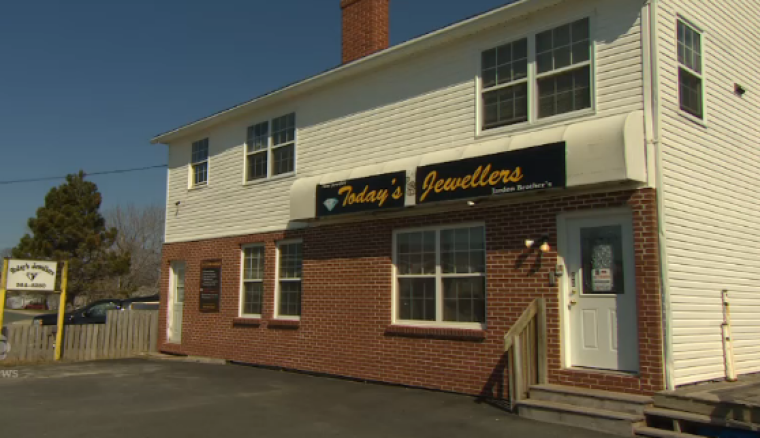 A Christian jeweler in Canada has become the latest target of LGBT hate mail and "nasty" phone calls even though he agreed to make custom engagement rings for a lesbian couple, simply because he posted a sign that displayed his biblical view opposing same-sex marriage.
Esau Jardon, the co-owner of Today's Jewellers in Mount Pearl, Newfoundland, recently told CBC News that he was forced to take down his store's Facebook page after it was flooded with angry comments from LGBT advocates who opposed a sign that was posted in the store stating: "The sanctity of marriage is under attack. Let's keep marriage between a man and a woman."
The store's sign came to attention after a lesbian woman named Nicole White had put a downpayment with the store on custom made engagement rings for her and her fiance, Pam Renouf, who plan to get married in 2016.
Although White told CBC News that she had no issues with the store when she agreed to buy the rings and even recommended the store to her friends, she went back to the store a couple months later to ask for a refund of her deposit when one of her friends showed her a picture of the aforementioned sign inside the business.
"I had no idea about the sign up until that point," White said. "It was really upsetting, really sad, because we already had money down on [the rings], and they're displaying how much they are against gays, and how they think marriage should be between a man and a woman."
The friend's picture was posted to social media and caused a huge uproar among the LGBT community, who were not afraid to let the store know what they thought of the sign.
"I had to shut down the Facebook page because of so many hate emails and phone calls and just, really nasty stuff," Jardon said.
Although the sign was not posted while White was in the store to buy the rings, Jardon said he periodically posts signs reflecting his biblical views throughout the year and said he posted the "sanctity of marriage" sign for Mother's Day, since that holiday is of such importance to families.
"I have been posting different aspects of my religious beliefs the last 11 years and I've never had one single problem with any of my customers," Jardon explained. "It seems to be a Canadian right to post what you believe."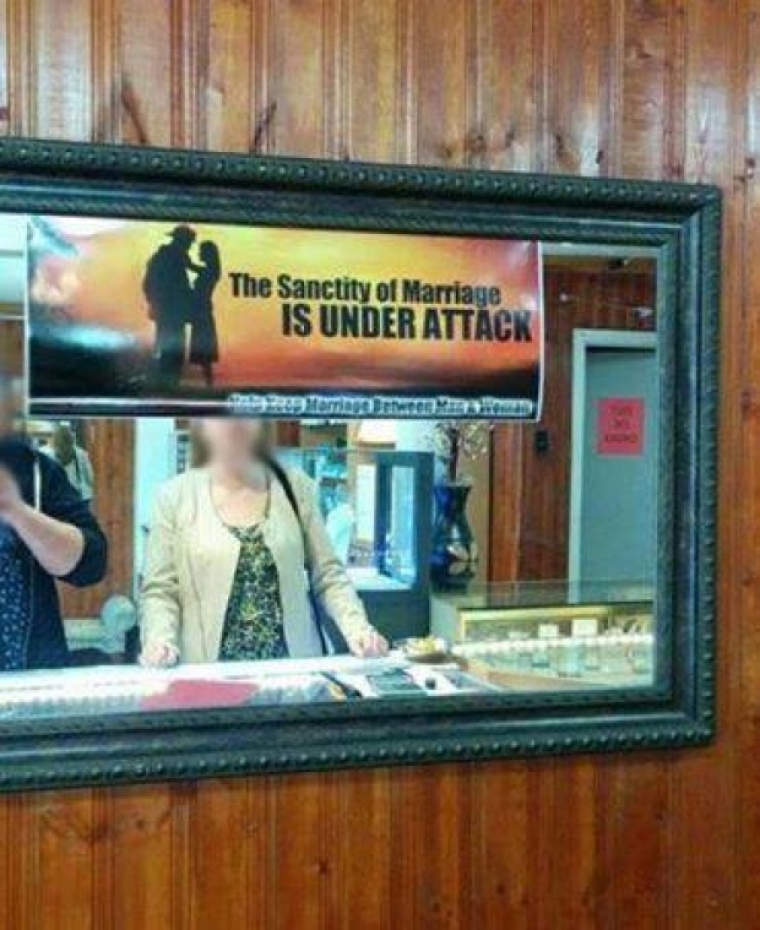 "One of the reasons my family chose to come to Canada was the freedom of rights," Jardon continued. "Nothing in that shop or in these posters is against the law. ... There's nothing there that means to discriminate or to hate anybody else."
Although White understands that Jardon is allowed to post whatever he believes inside his own store, she thinks it's "unprofessional" for a jeweler to post signs reflecting his biblical belief on marriage.
"They just said that that's their beliefs, and they think they can put up whatever they want. I just said it was very disrespectful, it's very unprofessional and I wanted a refund," White said.
"I have no issues with them believing in what they believe in. I think everyone's entitled to their own opinion but I don't think they should put their personal beliefs inside their business."
Although engagement rings are supposed to be a symbolism of a couple's love, White said the rings from Today's Jewellers would taint the symbolism for them and that's why they sought the refund of their deposit.
"I think every time I look at that ring, I'll probably think of what we just went through," White added.
Although it was initially unclear as to whether Today's Jewellers would issue a refund, something the store doesn't normally offer, White took to Facebook last week to explain that she was in fact given a refund.
"We just wanted to let everyone know that we were in contact with Esau Jardon of Today's Jewellers and he has decided to give us our deposit back," White wrote. "We have no negative feelings towards him. We found the poster disrespectful and inappropriate in his place of business therefore we decided not to support his business."
Although Jardon issued the refund, he still believes that his convictions need to be honored just as much as he respects the opinions of those he disagrees with.
"When I walk on Church Street in Toronto, where I am right now, and I see [LGBT rainbow flags] and I see a lot of signs and a lot of things on public property, I don't have a problem with them. I accept it," Jardon stated. "I chose to come to Canada ... and we accept the whole package. ... I don't discriminate against that, nor do I come and tell them to take them down. For the same reason, I ask to have the same respect in return, especially when it's in my own business."