Christian leaders, celebrities react to death of 41st President George HW Bush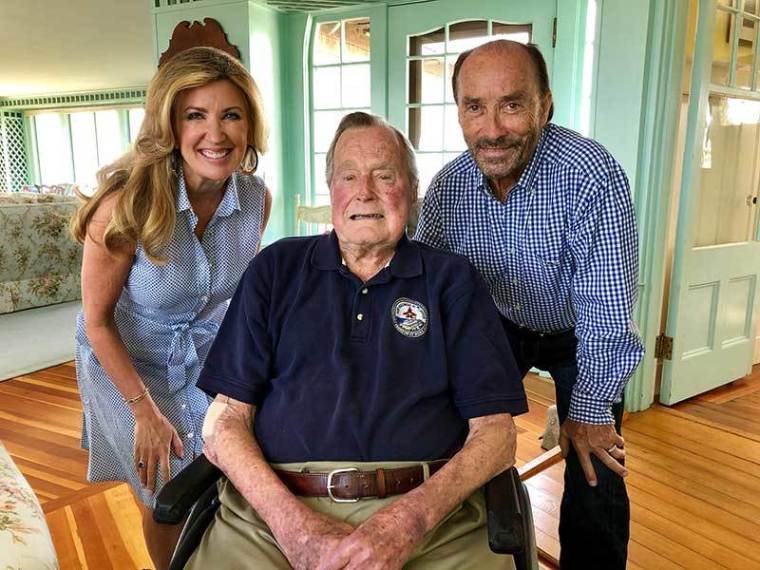 The world first learned late Friday night that former President George Herbert Walker Bush had died at age 94, prompting those who knew him best to share their memories of him. 
Pastor Greg Laurie of Harvest Church in Riverside and Irvine, California, shared the story of Bush's friend and former secretary of state James A. Baker's last visit with the president at his home in Houston on Friday morning before he died, as reported by The New York Times.
"When Bush saw Baker he asked: 'Where are we going, Bake?'"
"We're going to Heaven," Baker answered.
"That's where I want to go," Bush said, according to the Times.
Born in Milon, Massachusetts, in 1924, Bush was raised in The Episcopal Church and known to be a devout Christian. In 2012, Bush was diagnosed with vascular Parkinsonism, a condition similar to Parkinson's that left him wheelchair bound.
Bush was preceded in death by his wife, Barbara, of 73 years who died on April 17 of this year, and their daughter, Pauline Robinson Bush, who died of leukemia in 1953.
He will be buried on Dec. 6 at the George H.W. Bush Presidential Library and Museum at Texas A&M University in College Station, Texas. 
Numerous Christian leaders, politicians and celebrities who knew him have been sharing their condolences and memories of the late president. Here are just a few of those messages shared by pastors, evangelists, and Christian musicians.