5 Christian Leaders React to 'March For Our Lives'
Robert Jeffress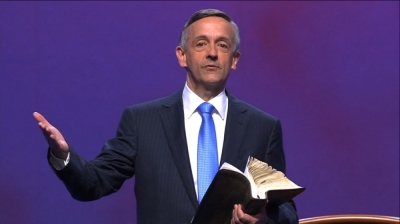 Robert Jeffress, pastor of First Baptist Church of Dallas, organized a Palm Sunday march in the Texas city attended by thousands called the "March for Eternal Life."
Though it was the second year Jeffress' church had organized such a march, the Texas pastor told The Christian Post in an interview that there was more enthusiasm for this year's march in light of the demonstrations that occurred across the country Saturday.
"Saturday, thousands of people around our country [participated] in a 'March for Our Lives,' advocating for stricter gun control to end the epidemic of violence. We think that is great and certainly re-examining gun control laws may be part of the solution to ending violence but it is not all of the solution," explained Jeffress.
"What is really needed in America is a change of people's hearts and only the Gospel of Jesus Christ can do that ... What we're doing in our march is ... we are saying that we believe that the only hope for America is faith in Jesus Christ."